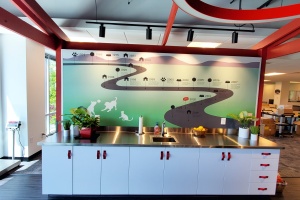 Tree Towns is in the visual communications business. We specialize in printing large format display graphics for museums, events, trade shows, corporate interiors, hospitals, hotels and restaurants. We work with advertising, interior designers, and marketing companies who design graphic images for their clients. We then print those images on paper, poster material, plastics, wood, foam board, acrylics, and wallpaper. We have the ability to install the graphics virtually anywhere in the US. We can also design graphics for our customers who do not hire out for those professional services.
Our other services include digital blueprinting for architects, engineers, and contractors. Small format digital color printing for brochures, business cards, booklets, and reports. We also finish our graphics with mounting and laminating services.
Our Story
For more than 60 years Tree Towns Reprographics, Inc. has delivered quality and service excellence to the Chicago-land Architectural, Engineering, and Construction (AEC) and Graphic Design industries. Utilizing state-of-the-art technology, our experienced team provides digital print services, document management solutions, guidance and exceptional customer care throughout your entire project. Our constant goal is 100% customer satisfaction.
In 2006, Tree Towns acquired GM Mounting and Laminating and expanded completely into the Display Graphics market place. As part of this expansion, we changed our name to Tree Towns Digital Décor to better reflect the broader market we now serve.
In 2013, Tree Towns expanded once more, opening an office in Des Plaines, IL. This new location allows Tree Towns to bring our services to the O'Hare corridor.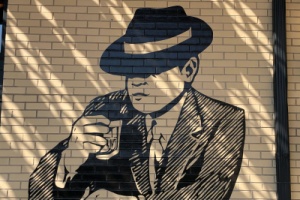 Today, with continued investment in print technology Tree Towns offers the Interior Decor market with Custom Wall Coverings, Decorative Glass Treatments, Canvas Art Prints, Antique Mirrors, Directional Signage and completed installation services.
When our clients think of Tree Towns they think of experience and expertise. For good reason, as our employees have an average of 18 years of experience and are recognized experts in their fields. Be assured, Tree Towns' staff is extremely knowledgeable and dedicated to providing the best and most accurate work in the industry.
Thank you for visiting our site, we look forward to working with you on your next project.
Respectfully,
Chuck Wingard
President