Our commitment is to provide our customers with the very latest in print technologies. That has led us to create Color Graphics, a printing service solution satisfying our customers' demand for high-quality short-run digital color.
HD Color™ For Color Rich Applications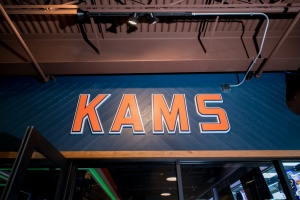 All of our Color Graphics printing technologies utilize HD Color so that your project prints color that is both bold and accurate. HD Color is a multi-level approach to printing. Using state-of-the-art printing technologies for color of the highest resolution, and advanced color management software, your project prints color that is consistent and eye-catching.
Types Of Color Graphic Printing Services
Tree Towns understands the demanding world that you experience every day in your business. Driven by your clients' expectations, shortened project deadlines and final-hour changes to presentations & project graphics occur frequently. That's why Tree Towns invests heavily in the latest technologically advanced production equipment to turn your project around quickly and with "best-in-class" quality. Couple that with one of the most experienced production teams in the business; your work will be turned around quickly and accurately.
Same Day Color Graphics Printing
Color graphics printing involves the creation of high quality visual designs in bulk order through the use of printing technology. There are many reasons why you (or your organization) may need same day color graphics printing. Whether it is for personal use or for commercial purposes, Tree Towns Digital Décor Inc. has your same day color graphics printing needs covered.
AEC Industry Color and B&W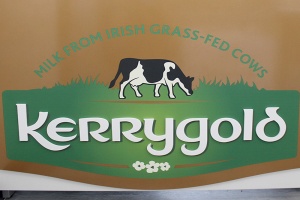 With some of the best option in color and black & white printing, Tree Towns is able to deliver quality products within minimum wait time.
See Industry Color and B&W Options
Retail POS Signage & Services
Created exclusively for retailers, the Posterizer solution is designed to accommodate each organization's unique profile, including company size and structure, existing IT systems and promotional strategies. Functionality is fully integrated into the software for seamless, end-to-end management of POS programs.
See Retail POS Signage & Services Options
Trade Show And Presentation Displays
When potential customers are walking by, the best way to capture their attention is through your presentation displays. Make first your first impression is impressive and eye-catching with a variety of design and layout to choose from.
See Trade Show And Presentation Display Options
Fine Art Reproduction Services
Fine art is imaginative, aesthetic, or intellectual content that is highly regarded due to historical context and/or quality of craftsmanship. Many art productions are done by hand, such the Mona Lisa by Leonardo da Vinci. Fine art reproduction involves reproducing a valued piece of art either to have secondary copies of the work or for commercial purposes.
See Fine Art Reproduction Options
Tools For Graphic Printing
ColorGrafx – Océ Arizona 250GT
The Océ Arizona 550GT Direct-to-Board UV-Curable Color Printer produces near-photo quality HD Color prints directly to almost any substrate up to 1.89" thick and 48×96" big. If you need one graphic or hundreds, the 550GT will produce graphics of exceptional quality and consistency.
The 550GT also has the ability to add white ink as a spot color. You can even take your graphics outdoors when printed on Sintra, Coroplast, MDO and other outdoor-rated substrates.
The Océ ColorWave 600 Color Printer is 4-6 times faster than legacy inkjet printers and allows us consolidate monochrome and color volume to reduce costs. Full color large-format graphics print directly onto standard 20# bond without the typical cockling associated with inkjet printers; saving you money in the process. The toner-based images are water-fast and can be taken outdoors when printed on outdoor-specific medias – a great solution for cost effective short-term outdoor signage.
Latex Printing For Indoor And Outdoor Display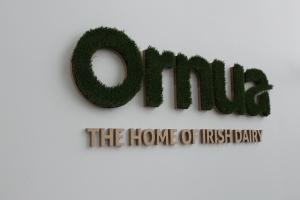 HP LatexThe HP Latex L25500 is a high resolution latex ink printer that is environmentally friendly. Print 60″ wide HD color on a wide array of media that will last for years indoors and outdoors. Unlike traditional inkjets, no special coating is needed on the media, which saves you costs and helps the environment.
Marketing Brochures, Reports, 1:1 Personalization
Whether you need a few thousand brochures or just one, the Xerox DocuColor Digital Press produces near-offset quality printing at a cost-effective price. ColorGrafx can also improve your marketing ROI by personalizing each printed document using XMPie variable data software.
Color Presentations, Mounting & Lamination, Custom Framing & Large-Format Color Printing
More ad agencies, architects and in-house designers choose Tree Towns for their large-format color projects than any other repro firm in the west and northwest suburbs. With eight large-format color printers and finishing services, we can handle the most challenging projects and deadlines.
Work With Tree Towns
Tree Towns is a full-service company that will work with you though the entire process. Their team strives to treat organizations like their own while always working diligently to provide high-quality products. Reach out today through online of by phone at 630-931-2229