Acrylic wall Paneling offers a unique and attractive design to any residential or commercial space. Whether you want to add more interior style to your home or create an appealing and practical acrylic divider in your place of business, acrylic wall covering from Tree Towns Digital Decor may be right for you.
What Is Acrylic Wall Paneling?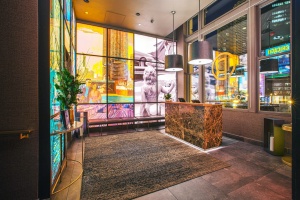 Acrylic wall Paneling, or simply "acrylics," are panels or barriers that are used to enhance or enliven your living or workspace. Tree Towns Digital Décor Inc. offers three types of acrylic wall coverings, including backlit, dividers, and mirrored.
Wall Art
We provide custom, original acrylic wall art for homes and offices. Acrylic wall art can improve the aesthetic, lighting and acoustics of a room, as well as promote creativity whether you are working or relaxing. The Tree Towns team can produce unique wall art designs for your family or business and can assist with the selection of designs and locations for the artwork.
Backlit
Tree Towns offers backlit wall coverings, which are wall to wall and floor to ceiling panels that have back-lit graphics. We can install them with ready-made snap frames, custom-built light boxes, or floating art frames.
Mirrored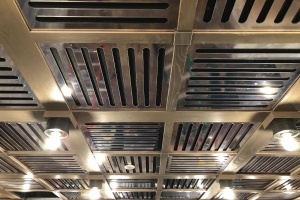 Mirrored acrylic wall coverings offer a reflective view. You can use mirrored acrylic wall coverings as wall claddings, ceiling tiles, and much more. Our team can customize your mirrored acrylic wall coverings according to your exact specifications.
Dividers
Our acrylic dividers are free form, so they do not have to be attached to the walls. Instead, you can choose from our wire hanging systems and power coating aluminum framing options. In addition, we can create just about any design you desire with our digital texture technology.
What Are The Benefits Of Acrylic Wall Paneling?
Acrylic wall coverings from Tree Towns offer unique benefits that alternative forms of wall graphics and coverings do not provide to the same extent, such as improved aesthetic appeal, practical applications, and the ability to customize your order according to your specific needs and preferences.
Improved Aesthetic Appeal
Acrylic wall coverings are love at first sight for many. Whether you choose backlit acrylic coverings or more practical types such as dividers and mirrored, the beauty is undeniable, and they can catch the attention of guests and customers in a positive and profound way.
Unique lighting And Practical Dividers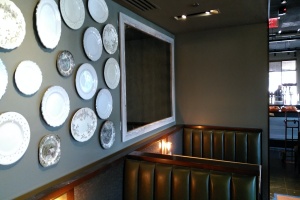 Acrylic wall coverings also serve a practical purpose in many cases as well. For example, acrylic wall coverings can enhance the lighting in your home or commercial space. You can also use them as dividers as well, such as creating a natural walkway or showing where the line begins at your store or restaurant.
Customization According To Your Preferences
While other providers may offer standard sizes and design options, Tree Towns offers you the option of complete customization. This enables you (or your business) to get exactly what you need and create unique acrylic wall coverings for your home or place of business that no one else will have.
Contact Tree Towns For More Information
Are you interested in acrylic wall coverings for your home or business? Our experienced team at Tree Towns Digital Décor Inc. can help you decide between backlit, dividers, and mirrored as well as assist you with your design choices. Call us today 630-931-2229 or message us to get started with the design and production process.