Graphic design and branding are often interconnected. You can improve your organization's brand reputation with branded graphics from Tree Towns Digital Décor Inc. We use high-quality materials and equipment to create beautiful graphic displays that promote your brand.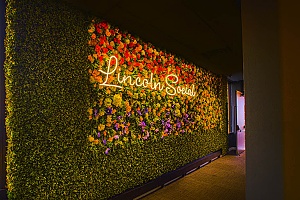 What Are Branded Graphics?
Branded graphics are visual graphics that promote your company or organization. For example, you may need a large graphic display of your logo with your company colors to promote at your business location. Regardless of the type of organization or brand you have, there are numerous benefits to consider with visuals from Tree Towns.
What Are The Benefits Of Branded Graphics?
There are several key benefits, including the ability to promote your brand in a prominent way, tell stories of your brand with visuals, and catch the attention of your ideal customers. There are many additional benefits as well, depending on the specific purpose and way you choose to utilize your organization's branded graphics.
Promote Your Brand In A Prominent Way
Every successful organization has a unique brand that their target audience resonates with. Branded graphics allow you to control the way your ideal customers view your brand. Large-scale visuals can be displayed prominently in a multitude of ways, allowing your brand awareness and reputation to improve.
Tell Your Brand's Story With Visuals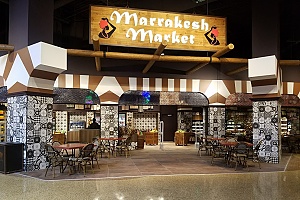 A big part of branding is telling your organization's story without directly telling your organization' story. The old cliché "a picture is worth a thousand words" rings so true when it comes to branding. With Tree Towns, you can create large-scale visuals that tell your organization's story in a way that resonates and sticks in the minds of your target audience.
Catch The Attention Of Your Ideal Customers
Branded graphics also can help businesses sell to customers. When strategically placed, they make for great, long-lasting advertisements. Whether you need graphics for paid advertisements or to advertise outside of your storefront to draw in nearby prospective customers, branded graphics is often a great solution.
When Should I Consider Branded Graphics?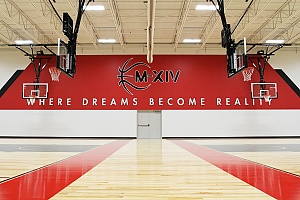 Any organization that would like to display their brand in a powerful and memorable way through visual graphics should consider branded graphics from Tree Towns. Although there are benefits for office buildings to implement graphics, such as improved employee morale, organizations that rely upon in-store customers can especially benefit, such as restaurants and retail stores.
Branded graphics are also great when selling outside of your normal storefront or place of business as well. For example, you may want to display at a fair or festival at which you intend to sell your products or services.
Contact Tree Towns Today To Create Your Own Branded Graphics
Here at Tree Towns, we take pride in assisting our clients with their branded graphics needs. Whether you need promotional graphics to display at your storefront or desire signage for your advertising campaigns, our dedicated graphic design team has you covered. Contact us online or call us today at 630-931-2229 to get the process started.
Testimonials

Design by Fitzgerald Architects
After multiple consultations with the project team at Novaspect, Tree Towns Digital Décor recommended various solutions, then setup artwork, fabricated, and installed the dimensional letters, custom wall coverings, and messaging boards with stand-offs shown above.
"Mark and Denise, I just want to pass on what a great job Dave did during the installation. Neat, cleaned up after himself. Offered good suggestions and did a professional job. He represents your company well. Thanks for the work you two did as well."
Gary Nelson, Facility Manager

Design by Box Studios
Tree Towns Digital Décor worked closely with the project team at Red Collar Pet Foods where we were tasked with fabrication and installation of a wide variety of branded graphics including framed art, dimensional logo and letters, custom wall coverings as well as shape cut frosted film.
"I've personally enjoyed working with the team at Tree Towns. You have all been very helpful with creating these graphics. I truly appreciate everything you have done for our company and would recommend you for any future projects we may have. Everyone at Red Collar that sees the new graphics comment on how great they look. I think they look amazing as well."
Dawn Taylor – Office Manager and Exec Team Admin – Red Collar

Tree Towns manages nationally the fabrication and installation of all branded graphics for Sbarro Italian Eateries. Above are examples of slice vinyl graphics, column wraps, and acrylic art with stand-offs.
"I am well satisfied with the flexibility, sense of urgency, and customer service attitude of Mark Wells and his team at Tree Towns."
Michael Albert – Director of Facilities and Equipment – Sbarro LLC

Tree Towns Digital Décor works closely with First Division Museum at Cantigny Park for all graphics updates for both permanent and temporary exhibits. In addition to supporting the Museum with graphic fabrication on a wide variety of substrates, Tree Towns also oversees installation of many of the graphics.
"Tree Towns always provides excellent graphics and affordable solutions to our unique printing challenges. We often rely on their quick, professional, and quality installation services for bigger projects. For these reasons and their quick turn-around time, we will continue to rely on them for our printing and scanning needs!"
Kyle Mathers – Exhibits and Collections Processing Technician

Tree Towns Digital Décor fabricates and coordinates installation of branded graphics for all Computershare locations nationwide and Canada including custom wall coverings, dimensional letters and logos, and vinyl graphics as shown above.
"Throughout my 18 years in this position I've seen the good, the bad, and the ugly. Our construction projects have many intertwined moving parts and are normally completed with tight timelines and even tighter budgets; so, I need a graphics professional that can handle my expectations. That is Tree Towns! You have never let us down. Now and in the future, you will be my first choice for all my graphics fabrication and installation needs."
Michael Notarangelo
Senior Construction Project Manager