Want to stand out from your competitors and make your space look professional? Dimensional wall decor can be the perfect solution. Adding a personal logo or design will make sure that you will stand out from the rest.
Types Of Dimensional Wall Decor
Tree Towns offers different styles and materials of dimensional wall decor.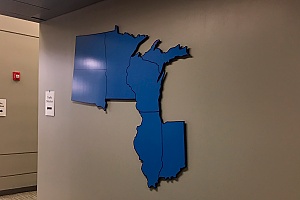 Acrylic Dimensional Wall Decor
You are getting more than an acrylic letter. Our acrylics are formulated with impact modifier to stand up to the toughest application challenges only found within the sign industry. And our acrylic letters and logos can be customized to virtually any custom graphic design, with laser-cut polished edges that cannot be duplicated with a traditional router.
See Acrylic Dimensional Wall Decor Options
Laminated Dimensional Wall Decor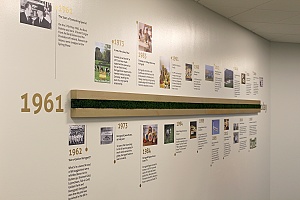 From in-store displays, to reception areas, to exhibits, your interior signage project will stand out with these elegant laminate display letters. Choose from a variety of acrylic, metal and foil laminates on impact-modified acrylic or high-density foam substrates, in multiple gauges.
See Laminated Dimensional Wall Decor Options
Metal Dimensional Wall Decor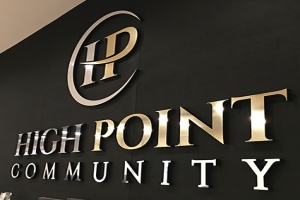 Stylish enough for the boardroom yet tough enough for the great outdoors, our Flat Cut Metal Letters and Logos are made true, from high-grade plate metal and precision-cut with high-pressure water jet and laser. From prime Aluminum, to Stainless Steel, to Bronze, to Brass, Copper, and Core-Ten® steel, we offer the widest range of metal alloys, finishes, and gauges. More choices – more options for you.
See Metal Dimensional Wall Decor Options
Contact Tree Towns
Reach out to the professionals at Tree Towns Decor for assistance with designing and creating your own personal wall art creation. With many different choices to choose from you are bound to find the right fit for your space and you design ideas. Contact us through our website or call us at 630-931-2229.