Let Tree Towns distribute your electronic documents. If you don't require the full functionality of a plan room, EZ Bid FTP replacement and e-mail attachment solution is the perfect choice. No more frustrating e-mail kick backs or FTP session time outs. Have us send a complete set, or just an important last minute addenda. Your recipient will receive an e-mail containing a link which they can download an entire set in seconds! We can provide you with accountability showing who of your recipients have not just received e-mail, but who has actually downloaded. Fees based on end users downloads, NOT e-mails sent.
What Working With Tree Towns Can Do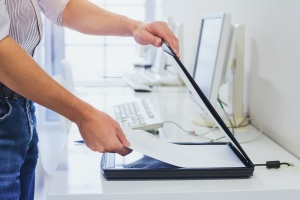 Keep your costs down on shipping and handling and avoid plan room fees for your smaller projects with EZ Bid!
FTP alternative & e-mail attachment solution
Reduce storage & bandwidth costs
Dedicated support
Pay by use
No long term contracts
EZ Bid Services With Tree Towns
Reach out to Tree Towns today for more information on our EZ Bid services. Feel free to call Tree Towns at 630-931-2229 or reach out through our online portal. For years we have been dedicated to providing high-quality document printing services. We utilize modern equipment and always deliver our services on time and according to your budget.