What Are Decorative Films?
Decorative films from Tree Towns Digital Décor are self-adhesive films that are applied to flat glass surfaces. They can be customized according to your needs or offered in aesthetically pleasing standard patterns and shades. There are various purposes for decorative films, such as: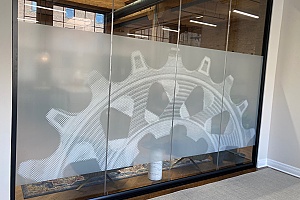 Add aesthetic appeal to your bedroom
Allow for privacy in meeting rooms
Reduce outside distractions in the office
Minimize sun glare at your workspace
Decorative films work well for your home office, bedroom, basement, and more. They are especially useful for commercial use as well, including in the office, meeting rooms, and in numerous other spaces.
What Are The Different Types Of Decorative Films?
Here at Tree Towns, we offer three types of decorative films — privacy, distraction, and custom. We can assist you in deciding which is right for your needs and preferences during your first call.
Privacy Films
We offer more than a dozen types of privacy decorative films. This is ideal for conference room glass and cubicle dividers. Privacy decorative films provide a barrier between two rooms while not compromising the aesthetic appeal in any way.
Distraction Films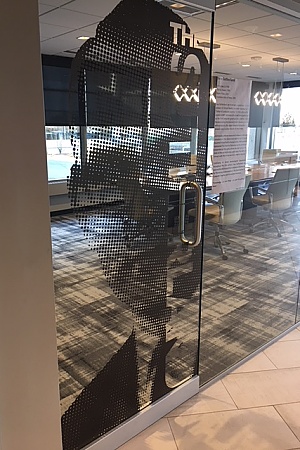 Distraction decorative films from Tree Towns offer beautiful aesthetic appeal and an added layer of privacy. They are a great way to decorate your office or home's interior glass in a cost-effective and long-lasting manner. We offer a variety of standard design styles to consider.
Custom Films
If you are not satisfied with any of the standard decorative films we offer, then Tree Towns Digital Décor can customize your decorative films to your exact design preference and measurement specifications. Our production team can guide you through the customization process as you decide on your unique decorative films for your home or workspace. You can choose between privacy and distraction decorative films and customize them as you desire.
When Should I Consider Decorative Films?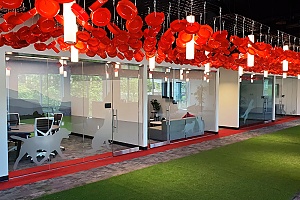 Decorative films are most common within commercial properties. They are a great way to add privacy to conference rooms or add aesthetic appeal to the interior glass of your restaurant. They can also work well for residential properties as well, such as to reduce the sun glare in your home office.
How Can I Place An Order for Decorative Films With Tree Towns?
Simply give us a call or send us an email to start the design process. We can walk you through the decision-making steps and our production team can keep you informed throughout the design stages.
Order Your Decorative Films With Tree Towns Imaging And Color Graphics
If you have questions, concerns, or are ready to place your order for decorative films with our production team, then call us at 630-931-2229 or send us an email today. We respond promptly to all inquiries, and we take genuine pride in helping our clients through the design and production stages.