Tree Towns Digital Décor Inc. offers fine art reproduction, allowing you to reproduce your artwork with accurate and safe results. Here at Tree Towns, we use high-quality materials and machinery to ensure you are always satisfied with the final result.
What Is Fine Art Reproduction?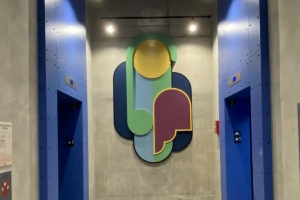 Fine art is imaginative, aesthetic, or intellectual content that is highly regarded due to historical context and/or quality of craftsmanship. Many art productions are done by hand, such the Mona Lisa by Leonardo da Vinci. Fine art reproduction involves reproducing a valued piece of art either to have secondary copies of the work or for commercial purposes.
Why Choose Tree Towns For Your Fine Art Reproduction?
Tree Towns uses high-quality equipment to ensure optimal results for every fine art reproduction. Specifically, our reproduction projects include the use of a high-quality fine art scanner, advanced latex technology, premium satin canvases, and high-quality stretcher bars.
High Quality Fine Art Scanner
We use a high-quality fine art scanner from Image Access that can image your artwork with precision without touching the original piece. We also do not have to remove the mounting or framing to scan your artwork.
Advanced Latex Technology
We trust HP Latex printers for our reproduction process. HP inks, printheads, and other materials are proven reliable and consistent, and you can trust that your reproduction will precisely emulate your original piece of fine art.
Premium Satin Canvas
We also use a premium satin canvas, which is acid-free and resistant to cracks or scratches. This allows you to display (or sell) your fine art at similar quality and value to the original piece of artwork.
High Quality Stretcher Bars For A Beautiful Canvas Finish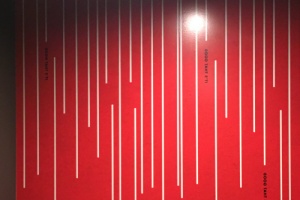 High-quality stretcher bars (Fredrix Stretcher Bars) allow you to mount your fine art reproductions. The stretcher bars provide a reliable framework for you to place your canvases to ensure optimal support and avoid any complications with the canvases long term.
When Should I Consider Fine Art Reproduction?
There are numerous reasons you may want to reproduce a piece of art. For example, you may have painted a beautiful canvas to display in your home that your guests want a copy of. You can provide them with a copy as a gift or reproduce your fine art for commercial purposes.
Although the primary reason for fine art reproduction is to recreate artwork (i.e. paintings), we can reproduce all types of fine art, including written documents, poetry, music lyrics, and much more. Whatever your goals are, Tree Towns can help you with your fine art reproduction needs.
Talk to a Member Of Our Tree Towns Production Team Today
Our production team can answer any additional questions you have about reproduction. Feel free to give us a call 630-931-2229 or message us at a time that is convenient for you, and we can walk you through the process and ensure you are able to digitally reproduce your artwork with museum-quality results.