Tree Towns Digital Décor Inc. offers custom wall coverings and custom wall murals for residential and commercial use.
What Are Custom Wall Coverings?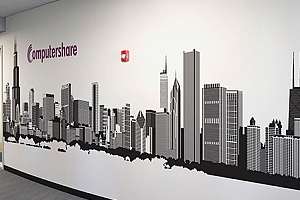 Custom wall coverings and wall murals are aesthetic coatings placed over existing walls to improve the appearance of your living or commercial space, while protecting the underlying structure of your walls.
We create your customized wall coverings in our design studio with the use of advanced and high-quality digital technology.
Common Types Of Wall Coverings
Below are our most common categories of wall coverings that fit most customers' needs.
Pattern Wall Coverings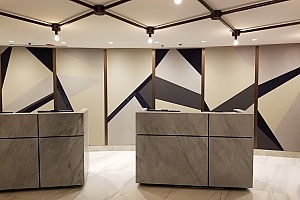 With Our UV Gel Wall Paper Factory Technology Tree Towns Digital Decor Can Meet Any Wall Covering Requirement. From Custom Wall Coverings and Murals or Mass Produced Ready-Made Wall Covering Patterns No Project Is Too Small or Too Large.
See Pattern Wall Covering Options
Texture Wall Coverings
Having a wall covering that has provided detention and texture can create an illusion like no other in your building. See some of our options of textures and designs that can be installed into your walls to create a one-of-a-kind wall to look at.
See Texture Wall Covering Options
Wall Art
Wall art can come in a range from canvases to framed prints to other artistic embellishments that hang on a wall. The wall art that best suits your home depends on your room's theme, color scheme, and your personal style. Tree Towns is prepared to create wall art that not only fits your space but your aesthetic as well.
What Are The Benefits Of Choosing Wall Coverings?
They offer unique benefits, many of which paint cannot provide. These benefits include (but are not limited to) improved durability, flexibility with your design, texture, and color choices, no drying time, and improved fire safety.
Durability
Wall coverings are more resistant to damage than paint. Unlike paint, which is more prone to chips or revealing dents, wall coverings from Tree Towns are able to withstand harmful elements. In addition, they are easy to care for and keep clean. In fact, it is not uncommon for our clients' custom wall coverings to last for more than 10 years.
Design Flexibility
In addition to a range of textures and color options (see below), you have numerous design options to choose from with your custom wall coverings. We use our advanced printing technology to print the designs you desire, from geometric shapes to animal prints (and much more).
A Range Of Textures
There are a number of different wall covering textures in our collection so you can find one suited for you. From subtle to rich textures, Tree Towns offers a variety of wall texture options and can help you decide which are best for your goals and preferences.
Numerous Color Options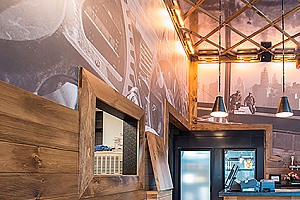 Here at Tree Towns, we have access to a wide variety of color options. We customize your wall covering colors according to the purpose and mood you want to create for your room. With our UV gel wall paper printing technology, the wall covering colors will be bold and vibrant.
For example, we may recommend more neutral colors if you desire a space for rest and relaxation. The palette options here at Tree Towns are numerous, and our dedicated and experienced team can help you choose the right color for your needs.
Available For Immediate Use
It can take hours, if not days, for paint to dry. Custom wall coverings from Tree Towns are ready to use immediately, and the placement process is effortless. Our design team works diligently to ensure you receive your custom coverings soon after we approve the sample and place your order.
Fire Safety
Custom coverings, which often contain fire-resistant properties, can help slow the spread of a fire if an incident were to occur. This helps especially when working in areas where the risk of a fire is higher, such as restaurants or hotels.
Tree Towns Custom Wall Coverings Technology
Call Tree Towns Today To Start The Design Process
Are you interested in custom wall coverings for your residential or commercial space? If so, Tree Towns can create personalized wall coverings according to your exact specifications. To learn more and to start the design process, contact our team by phone at 630-931-2229 or message today.