While most documents can be considered completed after being printed, some need extra finishing services to produce the desired result.
What Is Specialty Finishing?
Specialty finishing from Tree Towns Digital Décor Inc. adding a "finish" to your projects. This includes (but is not limited to) mounting, laminating, custom picture and poster framing and map selection. The following is a more detailed look at each of our specialty finishing services.
Die-cutting Services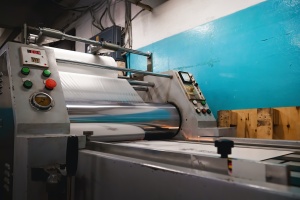 Die-cutting allows you to create custom shapes and designs for labels, brochures, and more. Our production team is experienced and has all of the equipment necessary to add a special die-cutting finish to whatever you may need.
Hole Drilling And cutting
If you require hole drilling and cutting for any of your projects, then Tree Towns can help. Our team has experience with hole drilling and cutting various materials for a perfect specialty finish.
Bindery: Coil, Acco And GBC Binding
Tree Towns offers bindery services to assist you in putting together necessary books and other collections of print. We offer a range of bindery options, including coil, acco, and GBC binding, and we can help you decide which is right for you during your initial call.
Round Cornering: 1/8″ Up To 1/2″ Diameter
Round cornering is a great way to add style to your important documents by making the corners appear rounded rather than the traditional square format. We offer round corning from 1/8" to 1/2" diameter.
Contour Cutting
Contour cutting is perfect for displaying your favorite images and graphics in a prominent way. This involves removing the edges of an image or graphic for optimal aesthetic appeal. Our team has experience with contour cutting and can ensure optimal results with every project.
Eyeleting And Grommeting: Brass Or Nickel Plated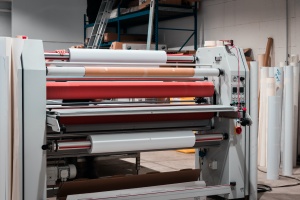 Eyelets and grommets allow you to add style and strengthen the holes in your important documents and graphics. Tree Towns offers eyelting and grommeting with brass and nickel options.
Easels: Up To 51″ Tall, Single And Double Wing
High-quality easels are essential for drawing or painting. Here at Tree Towns, we offer easels up to 51" tall, and you can choose between tall, single, and double wing options. Our easels are ideal for painting and drawing as well as holding and displaying your work.
Laminating Supplies: Rolls Or Pouch
We offer both laminated rolls and laminated pouches. Lamination is a great way to preserve important documents and improve the professionalism of the documents within your bindery. Call us today to learn more about your lamination options and to place an order.
What Are The Benefits Of Specialty Finishing?
Specialty finishing is a great way to enhance your important projects. Whether you need to laminate important handbooks for your organization or desire a custom poster framing and mounting to display in your home a finishing adds a visual boost.
Contact Our Production Team Today For Your Specialty Finishing Needs
Get in touch with us by phone 630-931-2229 or message us today if you are interested in any of our specialty finishing services. Our friendly and experienced imaging and graphics professionals understand how to provide reliable specialty finishing in various forms to match your personalized project needs.