With some of the best options in industrial color and black & white printing, Tree Towns is able to deliver quality products within minimum wait time.
Solutions That Use Industrial Color or B&W To Improve Efficiency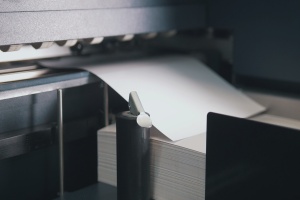 With all the options for printing with industrial color or in black and white, Tree Towns is able to print almost any product you are wanting.
Building Information Modeling (BIM)
Building Information Modeling (BIM) is the process of generating and managing building data during its life cycle. Typically it uses three-dimensional, real-time, dynamic building modeling software to increase productivity in building design and construction. The process produces the Building Information Model (also abbreviated BIM), which encompasses building geometry, spatial relationships, geographic information, and quantities and properties of building components.
Integrated Project Delivery (IPD)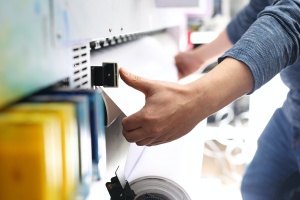 The Integrated Project Delivery method, is designed to solve these key construction problems; scheduling, budget, and communication. The focus in IPD is the final value created for the owner, the finished building. Rather than each participant focusing exclusively on their part of construction without considering the implications on the whole process, the IPD method brings all participants together early with collaborative incentives to maximize value for the owner. This collaborative approach allows informed decision making early in the project where the most value can be created. The close collaboration eliminates a great deal of waste in the design, and allows data sharing directly between the design and construction team eliminating a large barrier to increased productivity in construction.
Why Work With Tree Towns
Increased communication is necessary in the AEC industrial color, and you can clairfy your communication with better prints. All kinds of things can get in the way of good, clear communication:
Project complexity
Building code restrictions
Pressure for faster delivery
Construction industrial color inefficiency
Likelihood of litigation
Cost of mistakes, delays and rework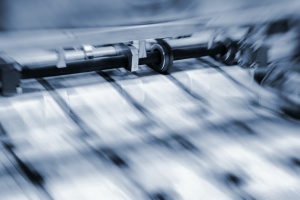 Tree Towns will print high quality CAD construction color lines for as low as $0.75 per sq ft. We'll print on a wide variety of media:
20, 24, 32 lbs bond plain, or bright white
Tyvek for outdoor durability (view product trial)
Green, Yellow, or Pink tinted 20 lbs bond
Non-Coated Vellum
Banner Material
Work With Tree Towns For Industrial Color and B&W Printing
Providing service for over 60 years, Tree Towns is ready to take on your project. Get on contact with Tree Towns to provide them with information about you specific needs through phone at 630-931-2229 of by filling out an online form.