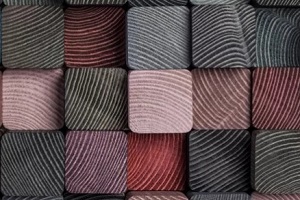 If you have evaluated potential renovations and upgrades for your home or office, you may have encountered acoustic art as an option. Acoustic art is a multipurpose material that boosts the visual appeal of a space and helps to manage noise at the same time.
While this is helpful from a comfort perspective, it also comes with additional advantages. Here are five of the top benefits of acoustic art, no matter where it is installed.
Improved Acoustic Quality
The main purpose of acoustic art is to modify how sound is passed around a room. The panels can be made of highly absorbent material or even fabric, which prevents sound waves from bouncing off of hard surfaces and echoing around a room. When sound waves are not freely reverberating through a space, the overall quality of the sound improves, as extraneous noise is stripped. This can help conversations sound clearer and diminish annoying background noise.
Aligned Visual Aesthetic
One advantage of custom acoustic art panels is that they can be modified to fit the theme and style of any space. A reputable printing company can print acoustic art panels with any pattern, design, photograph or painting desired, which means that the only thing limiting your panels' style is your own imagination.
This is particularly useful for businesses, which can emblazon their logos or other relevant information on acoustic art to both liven up a space and keep the installation useful. However, residential customers can also benefit from being able to install sound-modifying panels in a design that complements their existing space.
Reduction in Unwanted Noise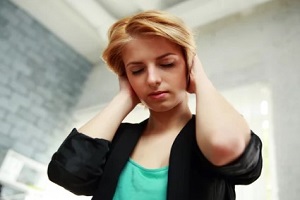 It's not just the quality of sound that changes when acoustic art panels are installed. The overall volume can also be adjusted based on where the panels are installed and what they are made of. Acoustic art comes in varying thicknesses, and the right thickness for you will depend on the intended use.
Deep panels can absorb a lot of noise, bringing down the overall volume in a space and cutting down on background sound. This can be helpful in areas where there is a constant source of noise or where high levels of quiet are needed, whether that's in a recording studio or a bedroom.
Increased Productivity Potential
For office spaces in commercial buildings or homes, acoustic art can help to improve productivity. By absorbing background noise and cutting down on distractions, acoustic art panels help you to stay focused and avoid constant exposure to sounds and speech. Try acoustic art in meeting spaces like conference rooms to eliminate noise bleeding or to keep client conversations confidential.
Constant exposure to noise has also been associated with greater mental fatigue, even if you do not believe that you are actively listening to the sound. This can make it harder to go to sleep and stay asleep or to produce consistent work.
Better Safety in Enclosed Spaces
When most people think of loud noises, they think of how annoying constant sounds are and how difficult it is to focus and block them out. One thing few people consider is how damaging noise can be physically. When people are exposed to loud noises, they can experience permanent damage to their ears that results in long-term hearing loss.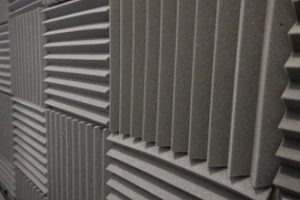 In loud workplaces, acoustic art can reduce the volume of noises to improve safety and productivity. Even spaces that are not usually associated with excessive noise—such as computer server rooms—can cause hearing loss and damage over time; panels are not exclusive to noisy warehouses and machinery facilities.
As an added advantage, loud workplaces that install acoustic art can experience an increase in team communication since conversations become more intelligible. Thanks to clarity of speech, accidents can also be averted thanks to fewer distractions and clearer warning systems that are not drowned out by background echoes.
Get Your Acoustic Panels from a High-Quality Provider
Regardless of whether you own a business or are trying to improve the comfort of your own home, acoustic art panels can help. Their varying thicknesses and material types coupled with the ability to customize their design and size means that no matter your space requirements, there are acoustic art panels that are right for you.
The experts at Tree Towns would be happy to help you understand how to properly size and design your acoustic art, whether or not you already have a pattern in mind. Reach out to learn more or to get started with your order.