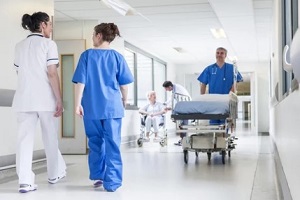 Hospitals are a challenging location to properly decorate. The furniture and even the colors must be carefully chosen for functionality and impression; after all, the people there are likely facing difficulties with their own or their family's health. In addition, hospitals are also noisy. Acoustic art panels can help reduce noise in hospitals.
Acoustic art panels are a powerful tool to change both the aesthetic and the function of a hospital space. When installed correctly, acoustic art panels can reduce noise and improve the patient experience.
Why Acoustic Art Panels Are Important in Hospitals
Acoustic art panels serve multiple purposes. The "art" part of their name comes from their ability to blend in as pieces of visual art, whether that is as a painting or some other kind of installation, like a textured panel. They contribute aesthetic appeal to a space, and best of all, they are customizable.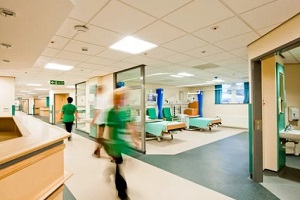 If you have particular photos, drawings or other visuals that are relevant to your hospital, they can be translated to acoustic art panels to keep the aesthetic of your space consistent.
In addition to the visual use of acoustic art panels, these installations contribute to the overall auditory experience within an area. Panels can be crafted in different sizes and thicknesses to absorb sound appropriately. This is important for multiple reasons:
Comfort – No one likes to be in loud spaces for a long time, and if your hospital is noisy, inpatient stays may not have a choice. Both visitors and patients should be comfortable as they engage with your hospital so that they enjoy a positive experience as much as possible during this challenging time.
Privacy – Hospitals are locations where private information is regularly shared. If echoes are a regular problem, even the most careful doctors may find that their discussions with patients and their families are shared further than they intend. Acoustic art panels can absorb this noise to keep delicate matters private.
Overall healing – Noise can be more than a mere annoyance; some studies show that it directly impacts how well patients heal. In a loud environment, patients may find it difficult to rest and sleep, slowing their recovery.
How to Use Acoustic Art Panels in Hospitals
Because acoustic art panels can contribute so much to hospitals, they are becoming more popular than ever before. However, improper installation can reduce or even entirely negate their usefulness, so it is critical that hospitals use these panels correctly. To install acoustic panels in hospitals properly to reduce noise, be sure to: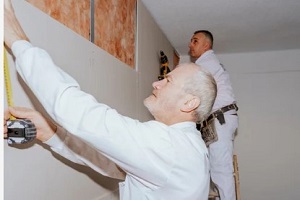 Keep them parallel – Sound reverberates off of flat surfaces. If you place acoustic panels on one wall, be sure to place them on the other wall opposite as well. This keeps sound from bouncing by allowing the panels to work synergistically.
Mount them high enough – Match the height of your panels with the origin of the sound. In rooms where people are talking, keep the panels at eye level. If you are trying to remove the noise surrounding a specific piece of equipment, mount the panel(s) at the same height as that equipment for the best results.
Don't forget ceilings – Medical buildings are usually full of open spaces, like the main lobby and check-in area. Even with panels on the walls, it may be difficult to encase the sound when it can travel so far upward. Acoustic art is not limited to photographs on the wall; some options can be mounted on walls to use as dividers or even on the ceiling as a vertical art installation. Not only is this visually appealing, but it also reduces the echo of sound waves that travel up to wide, empty ceilings.
Plan the decibels – It is helpful to know how much noise reduction you need before you order your acoustic art. In hospitals, noise should be kept below 45 decibels whenever possible, with 70 as the absolute upper limit. Knowing the loudness of your existing noise can help you to make smart decisions about the thickness, material and placement of your panels when you place an order.
Get Your Acoustic Art Panels from a High-Quality Printer
No matter what type of acoustic art you determine is best for your space, be sure that you order it from a reputable company that offers high-quality products that stand the test of time.
Tree Towns would be happy to help you create the perfect acoustic art for your space, whether you are just getting started or already have a design in mind. Reach out to learn more or to get started with your acoustic art panel order for your hospital.