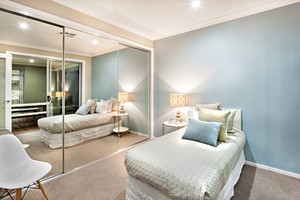 When people think about changing up their interior design, common solutions include furniture replacement, a bright coat of paint, or a new art and photographs to hang on the walls. Mirrors are yet another powerful but easy way to freshen up the visual impact of your space. Mirrors also offer versatility because they are available in a range of styles.
It's appealing to use standard glass or acrylic reflective mirrors to create the illusion of a larger room, but there are so many other ways that mirrors can rejuvenate your space. One type of mirror that's worth consideration is the dichroic mirror, an adaptable choice available in several customizable styles.
How Do Dichroic Mirrors Work?
Even if you've never heard of "dichroic mirrors' before, there's a good chance you've already seen or encountered one in real life. Dichroic mirrors, at times referred to as "living glass' because of the way they filter and transmit light, allow for the controlled passage of certain infrared or spectral colors while diverting the rest of the light spectrum.
The result is glass that reflects two distinct colors — and your ability to view the two colors changes as you reposition yourself in front of the mirror reflection. Hence the word "dichroic" which means "two colors" To accommodate your interior design, you have the ability to choose the two colors you'd like your dichroic mirror to feature.
Why Use Dichroic Mirrors in Your Home or Business?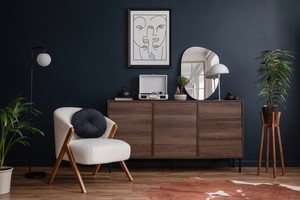 Dichroic mirrors may not seem as effective as the crystal-clear reflection of standard glass or acrylic mirrors. However, dichroic mirror's unusual features can revive your home design's finesse. They can breathe new life into any room without the need for costly renovations like full repainting or re-carpeting. Even if you already own a regular mirror, you can purchase and apply dichroic film to convert the mirror into a dichroic one.
Change the Aesthetic
Dichroic mirrors can renew an interior space's personality. These mirrors cast reflections in dazzling rays of light, adding a unique visual element that will delight both you and your visitors. And because these mirrors cast alluring reflections, the reflections become a secondary decoration – one that takes up no additional space. Dichroic mirrors are an elegant and cost-effective way to give your interior design an interactive color experience.
Encourage Creativity
A dichroic mirror's color output may change depending on where you stand in relation to the mirror. Some spaces employ these mirrors for the explicit purpose of creating an atmosphere that boosts creativity and engages the brain. They are effective tools for grabbing a person's attention and encouraging them to externalize their focus. Studies have shown associations between certain colors and specific moods, especially in the workplace, so consider these interactions when you select which colors your dichroic mirror will cast into your space.
Guide or Promote Movement Through a Space
In addition to encouraging creativity, dichroic mirrors play with light in a curious manner that can be used in a room to guide movement. Used in stores or other locations where people are expected to move from place to place, dichroic mirrors (and their reflective colors) can be used to establish order and logic along a path so that the intended route feels natural and intuitive.
Illuminate Important Details Without Unnecessary Brightness
Another dichroic mirror benefit is their strategic ability to concentrate light and redirect it for purposes of focused illumination. If you want to brighten a room's focal point or centerpiece, dichroic mirrors can make an object appear well-lit thanks to its ability to filter certain portions of the light spectrum. It can achieve the same effects as specialized lights or colored bulbs, but without the installation hassle.
Trust the Experts to Help You Achieve Your Personalized Aesthetic Goals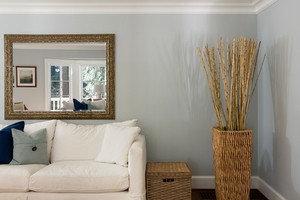 Decorating your space, whether residential or commercial, is never a task you should rush. You don't need a full home renovation in order to breathe new life into a home or other building; simple changes like new mirrors and custom wall decals can invigorate a room's style at very little cost. The experts at Tree Towns stand behind the quality of our custom products and would be happy to help you personalize your space with customizable features like dichroic mirrors and decorative wall coverings. Reach out to learn more or to get started with an order today.