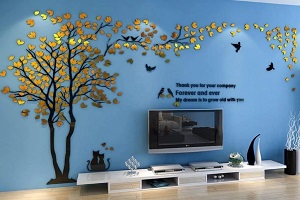 If you're looking for ways to spruce up your space, perhaps you've already considered freshening up your wallpaper or replacing old furniture with a brand new set. However, something as simple as a work of art can breathe new life into a dull or lifeless room.
When it comes to interior decor and art, you have a lot of options at your fingertips, but acrylic wall art is a stunning and overlooked choice. Thanks to its bright, crisp colors, acrylic wall art can give your room a brand new focal point and an alluring, aesthetic appeal.
What Is Acrylic Wall Art?
Acrylic wall art is art, made from acrylic (plastic) material, that is meant to be mounted on a wall. However, unlike other art media such as canvas paintings or framed photographs, acrylic art is sealed into a strong, vibrant acrylic coating that enhances its design. Acrylic wall art is meant to be customizable, so if you have a photo or design that is important to you, it can be custom printed on high-quality paper and turned into dazzling new acrylic wall art.
How Is Acrylic Wall Art Made?
There are a few options when it comes to the type of acrylic art that you select. You can choose for your image to be printed directly onto the acrylic material, rather than on any type of paper. Then, it will be sealed with a coating that keeps it protected and gives it some sheen.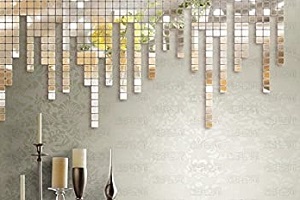 Alternatively, you may choose to facemount your acrylic wall art, which is a widely recommended option. In this type of construction, the image that you request is printed on high-quality paper. Then, that paper is set in acrylic so that it looks like a framed photo under glass—only without the frame.
When you decide what you want your acrylic wall art to look like, consider the type of room in which it will be displayed. You should also consider who uses the room and what the room is used for on a day-to-day basis (kitchens are higher-traffic and can get messy during cooking; bedrooms are quieter, lower-traffic). An expert can help you determine the right choice for your space.
Is Acrylic Wall Art Fragile?
Depending on the type of acrylic you use for your work of art, the acrylic may be more damage-prone than others. The art is sealed behind a smooth, protective surface of acrylic. That means that any damage to its exterior acrylic surface – from scratches to stains – will reflect on the image underneath. This can happen regardless of whether you have chosen to facemount the décor or have it sealed.
If you anticipate hanging your acrylic wall art in a busy, high-traffic area of your home or office, consider how to protect it from scuffs and chips. This might mean placing it higher on the wall, or moving it to another room entirely.
Will Acrylic Wall Art Last for a Long Time?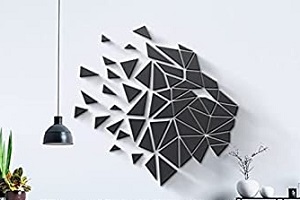 Acrylic wall art lasts longer, on average, than artwork printed on canvas. This is because the strong acrylic coating keeps wear and tear from reaching the artwork itself. Canvas suffers in this regard, since the art piece is typically printed directly on the canvas material with little to no protection. Thus, as long as you take care of your acrylic artwork by keeping it away from things that could bash or scrape it, it should last for decades.
Acrylic wall art's hardiness and longevity is the reason why many businesses elect to use it instead of canvas. Acrylic lasts longer and provides a vibrantly colored, more refined aesthetic. However, acrylic wall art can cost more than canvas wall art. The trade off is that for the price of sealing your artwork with acrylics, you avoid having to replace or repair your artwork from damage.
Won't Acrylic Sealing Cause Glare?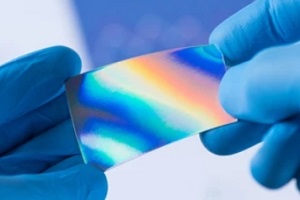 Because of the mirror-like quality of acrylic surfaces, it is possible that if placed at an angle from a light source (window, lamp, overhead lights), it may reflect some light and create glare. However, this does not usually impact the viewing experience, and some types of less reflective acrylic are available to reduce the problem. Canvas paintings that are similarly treated with glare-resistant paint, however, tend to lack the vibrancy of their acrylic counterparts.
Face Mounted acrylic and coated acrylic designs can also produce glare, but neither acrylic type should cause your painting to look muddled or any less vibrant.
Trust the Experts to Help You Achieve the Perfect Look in Your Space
Whether you are just hearing about acrylic art for the first time or have already decided that you'd like to incorporate this decoration into your space, be sure to trust a company that can provide a high-quality end result. The experts at Tree Towns are happy to help you choose the perfect acrylic piece for your home or business. Reach out to ask any questions or get started with an order.