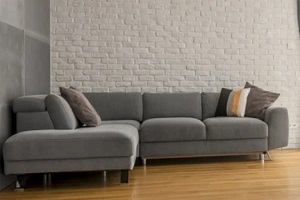 Custom wall coverings are an underrated method for revitalizing your business or home's interior spaces. They come in a variety of custom designs and textures and are often less expensive and labor-intensive than painting. Here are six major benefits of using custom wall coverings in your home.
Enhance the Look of Your Space
Wall coverings can improve the look of any space. They turn boring or blank walls into beautiful eye-catching surfaces. Wall coverings that resemble bold, statement materials like wood or brick bring a touch of elegance. Wall coverings can also hide wall imperfections like cracks or unsightly stains – giving your room an effortless facelift.
Of course, you should always spend the time to repair unsightly cracks and stains. But once the problem is resolved, use custom wall coverings to mask blemishes and show off your favorite designs or artwork.
Reduce Sound in Your Interior
The texture of your wall covering can also reduce the amount of noise in your space. Sound waves will bounce off of a flat wall and reverberate, but a textured surface will absorb some of that noise and create a quieter and more hospitable environment. Some custom wall coverings mimic the look of natural stone, while others resemble wood slats or fine art. All of them feature sound-dampening properties.
Customize Your Design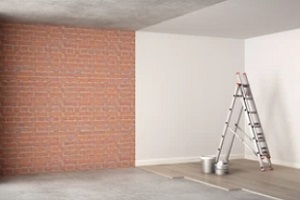 Wall coverings allow you to use custom designs in your space. You can opt for a design or texture that elevates the look of a room. Try using your brand's colors or logo to make an impression that will keep your business top of mind. A custom wall covering makes a more interesting conversation piece than standard wallpaper.
Switch Easily
Wall coverings are just as easy to remove as they are to install. Unlike paint or wallpaper, there is no time-consuming scraping, priming, taping or cleaning. You can remove the previous covering and install a new one in its place.
Maintain Appearances Over Time
Wall coverings tend to last longer than paint or wallpaper, especially when they are well-cared for. For this reason, switching to wall coverings saves you money. They also require less maintenance. Since they are vinyl-coated, custom wall coverings are stain and moisture-resistant. All you need to do to clean them is wipe them down with a wet cloth now and then.
Stay Safe from Chemicals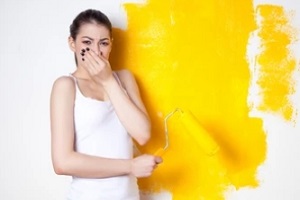 Wall coverings are safer for the environment than more traditional options. They don't contain harmful chemicals like acetone and turpentine, which can create unpleasant fumes and decrease air quality. They are also designed with tiny vents that allow moisture to escape, which makes them mold and mildew-resistant.
Trust the Experts to Provide High-Quality Custom Wall Coverings for Your Needs
Whether you are new to custom wall coverings or you already have a wall covering project in mind, make sure that you order from a high-quality service. At Tree Towns, we are proud to offer customized wall coverings of exceptional quality. Reach out to discover how we can help you achieve your vision.