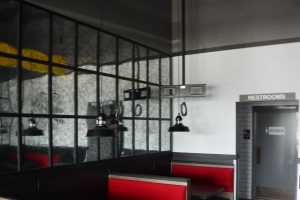 Interior design is made up of a huge number of working parts, which means that you can achieve your vision within any space using creative and unique features. Most people do not give much thought to how mirrors can elevate the look of any space, but acrylic mirrors have become more popular than ever for this very reason.
If you are considering how an acrylic mirror can add to your space and help you change visitors' impressions of the size, brightness and more of your areas, keep in mind that where you place your mirror is one of the most important elements. Acrylic allows you to be more creative than glass in terms of placement and use of your mirrors.
Why Acrylic Mirrors Are More Popular Than Ever
Acrylic mirrors have surged in popularity in recent years. Where glass has always been highly sought after for its authentic and vintage look, acrylic is much more affordable, lighter, easier to install and can even be bent or cut at unique angles that can contribute to your creative vision. Acrylic is also relatively simple to care for as long as it is not exposed to extremes, which means that you can count on your acrylic mirror to last for years to come.
Interesting Ways To Use Acrylic Mirrors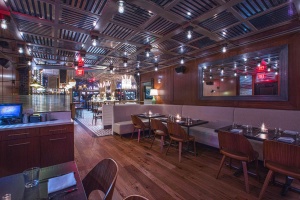 Acrylic mirrors can be cut and even bent, which means that you are not limited to the same applications that glass mirrors can achieve. The sheer weight of a glass mirror means that very large applications are not possible, but remember that acrylic is lighter; consider how a very large acrylic piece that takes up the majority of a wall can make your space seem expansive.
Alternatively, very small acrylic mirrors can be organized into a pattern, such as acrylic bricking, that serves as both a mirror and an artistic statement. If you have elegant curves in your home, highlight them with an equally curved mirror.
Best Places To Install An Acrylic Mirror
Acrylic mirrors are very versatile, which means that they can be installed in a variety of places. However, due to their reflective ability and susceptibility to extreme heat and moisture, some areas are more suitable for acrylic mirrors than others.
With proper care, an acrylic mirror can stand up to moisture, and indeed, bathrooms are some of the most common locations for an acrylic mirror to be installed. Safety is a factor here; acrylic is difficult to break if a slip should occur when everything is wet, with about 10 times more resilience to a breakage than glass. Similarly, acrylic will not shatter into dangerous pieces.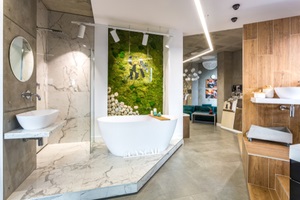 An acrylic mirror in your bathroom does not have to take the form of a standard square or circle. Consider acrylic mirrors as tiles in a square or rectangular design in a small area of your bathroom to brighten the space and make it feel more spacious.
Indeed, mirrors can dramatically improve the perception of open space in your home, which makes them popular additions on ceilings as well. If you have a room that suffers from a lack of light or low ceiling, adding a mirror up above can change this impression. And with acrylic, its lightweight material is easier to install in this less conventional place.
Naturally, you can use an acrylic mirror almost anywhere you can use a glass one, but remember that one advantage of acrylic is its affordability for larger sizes. In dining rooms and gathering areas, using a large acrylic mirror near the area where people are sitting will give the impression that the room extends much further than it does, which not only makes the area feel less cramped but also improves how light is spread.
This can keep your room well illuminated—especially if you can combine your mirror with natural lighting—and cut down on your energy bills at the same time. Keep in mind acrylic's unique ability to exist in unusual shapes when considering where to install your mirrors.
Trust The Experts For The Best Interior Design Materials And Ideas
Whether you are looking for inspiration for your interior space or you need high-quality materials to realize your vision, be sure that you trust a company with your best interests in mind. At Tree Towns, we stand behind the quality of our products to enhance your space safely and for the long term. If you are interested in custom wall coverings and other options that are perfect for your goals, reach out to discuss your ideas and share your vision so that we can help you migrate from design to reality.