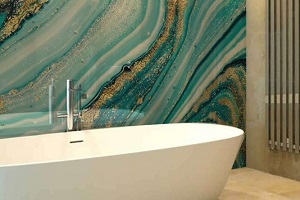 Changing the way a room looks comes down to a person's style, budget and other considerations. Homes and businesses can paint a space, hang decorations, change the furniture or even alter lighting fixtures to achieve an entirely new look. However, one powerful option that is often ignored is acrylic wall panels.
These installations are often lightweight and can be created in a customized style so that they are perfect for any space. Here is what you should know about the many ways that acrylic wall panels improve a room.
What Are Acrylic Wall Panels?
Acrylic wall panels are installations made of acrylic, which is a type of plastic material. It can be opaque or translucent, and it comes in a variety of colors. It's easy to shape and cut, which is why acrylic wall panels can be customized so thoroughly.
If you can envision it, the design is likely possible with an acrylic wall panel. Some panels are affixed to walls and are large enough to essentially serve as a wall replacement, e.g., a "faux" wall. Others are smaller and act more like decoration, changing how existing walls look without the need to remodel.
Add Texture
One of the best improvements that acrylic panels can bring to a room is texture. Paint, wallpaper or paneling all create a smooth surface. However, acrylic wall panels stick out slightly from the rest of the wall, creating depth that makes a space feel less like a sterile box and more like an artistic, expressive area.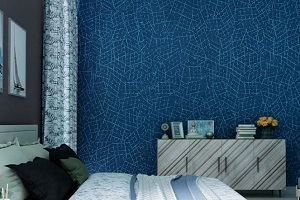 This texture can come in the form of faux materials like stone and brick, or you may choose acrylic panels that look like lattice and other more complex designs. While acrylic panels will emerge slightly from the plane of the wall, they do not stick out far enough to be obtrusive or get in the way. They are also durable, so if the extended pieces do get bumped, the panel should not break or bend.
Create Complex Designs
Because acrylic is so easy to cut and punch, it is a material conducive to creating high-fidelity designs. Paisley, lace and other highly detailed designs are all possible in acrylic, allowing a space to make full use of these classic, stylish patterns without paying for detailed painting or relying on printed wallpaper. This added 3D element keeps a space feeling fresh.
Change Lighting
Because acrylic wall panels interrupt the smooth sheen of a wall to add texture and visual appeal, they will change the way that light bounces around the room. If you have a disturbingly reflective surface, acrylic wall panels can remove this eyesore. They can also dampen light, keeping a room illuminated without allowing for unsightly glare.
Easy to Clean and Long-Lasting
Walls can accumulate their fair share of stains and dust, but acrylic wall panels are easy to clean and resistant to stains. They are made of plastic, so they can last for many years with no change in appearance.
This keeps your spaces looking fresh and revitalized rather than succumbing to the yellowing and inconsistencies that come with most aging walls. Simply wipe off the surface of an acrylic panel every few months (or less, as needed), and no further maintenance is required.
Achieve a Glass-Like Look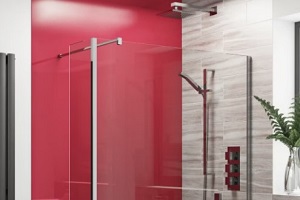 While acrylic wall panels are very good at breaking up obtrusive light in a space, they are so customizable that they can also do the opposite if that is what your room needs. Smooth acrylic wall panels can create a glossy look that brightens a room and helps the existing light diffuse better.
This is a great way to brighten rooms with insufficient lighting fixtures without needing to rewire the entire space. The acrylic panels that work best for this application will be a single, smooth surface rather than something textured. However, you can mix acrylic panels to achieve both looks in one area or even include textured edges around an otherwise smooth panel.
Get Customized Acrylic Panels from the Experts
Acrylic panels are a highly customizable way to liven up a space, whether you're looking to reimagine a room in your home, an office or someplace else. The experts at Tree Towns can help you create a design that is uniquely yours to match anything from an existing furniture centerpiece to your brand logo.
Reach out to learn more about how we make acrylic panels or to get started on a personalized order. We also offer installation help so that your panels look great and last for as long as possible.