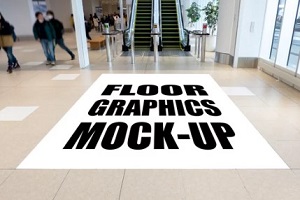 If your business is attending or hosting an important event, you've got a lot to think about in terms of preparation. Guest lists, entertainment, food and other goals are all critical elements depending on the type of event that you are hosting. Even something more casual, like a Christmas party, still needs its fair share of strategy.
Among the elements you might tend to overlook, however, are high-quality event graphics. Even just a few carefully curated graphics can completely change the impression of your event and boost the mood and aesthetic. Here are some must-have event graphics for your business and methods to ensure that they truly shine.
Planning Out the Best Event Graphics
The best event graphics for your business will depend on the kind of event that you're putting on. For example, you might not need seating charts if the event is more free-flowing and casual. Still, the top graphics that see the most use in business events include things like:
A-frames (sometimes called "wedge signs")
Banners
Customized backdrops
Floor stickers
Temporary wall graphics
Seating charts or identifiers
Name plates
Branded promo items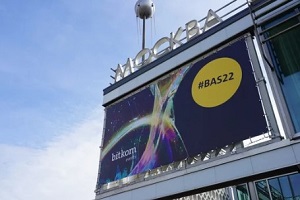 Consider how some of these graphics can elevate your experience. If you are trying to draw people through your business, customized floor stickers can do so by pointing the way while showing off your brand logo or colors. Engage people by giving away promotional items with your brand printed on top.
Are you serving food to people with food allergies? Use custom signage to denote the allergen information of certain food items. The possibilities are only limited by your own creativity as long as you work with a printer who can create custom printings.
Ensuring the Graphics Are High Quality
Once you have decided what types of event graphics you would like to use, the next step is to make any necessary preparations to ensure those graphics come out in high quality. Some of this will rely on you, and some of it will come down to the quality of the printer that you choose.
The best things that you can do on your end are to collect high-resolution files and prepare color palettes and styles. If you want to print your logo on a graphic, make sure that you have your logo available in a high resolution.
Trying to use a small logo blown up to increase its coverage can lead to pixelated or fuzzy graphics. 500 x 500 pixels is a good size for a logo, and if you can manage other images (of people, places, etc.) in 4K, you'll be well on your way to making your graphics look great no matter their size.
However, graphics are not always about images and logos. If you need to print something in your company colors, make sure that you know the Pantone ID for the colors that you use.
This identifier will allow the printer to accurately match the colors that you use; otherwise, you might end up with colors that look almost but not quite like yours. If text is going to be a big part of your graphics, make note of the font that your company uses as well.
Things to Keep in Mind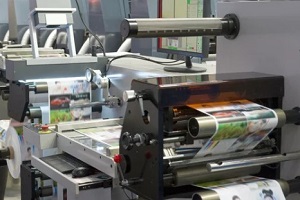 Designing your graphics is something you can do alongside the printing company you choose, but there are a few things to keep in mind. If you're printing text on a small space (like, say, a sticker), make sure it's a serif font so that it's easier to read.
Don't forget to spell check, because a wayward typo can have a dramatic effect on people's perception of your brand legitimacy and reliability. Remember to plan out where signage will be displayed before you order, as well as how it will be viewed.
Will it be big enough to see from a distance? Where can you put signs so that they're not in the way of people's walking path? All of these factors and more should go into your event graphic creation process before your business commits to purchasing the materials.
Trust the Pros to Help You Secure Quality Event Graphics in Time for Your Big Day
Custom event graphics for your business can make your next gathering a striking display of your brand and ethos, but you'll need to be strategic in order to capture high-quality imaging in your displays.
The experts at Tree Towns can help you achieve any of your custom event graphics goals and can offer guidance to ensure your end product is of the highest quality possible. Reach out to learn more or to get started on your event graphics order on time for your next business event.