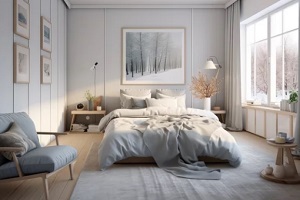 Businesses need to be cognizant of how their spaces affect the work that they do. From efficiency and safety for workers to the impressions made by visitors, a business presentation matters. When a company is thinking of revitalizing its visual appeal, what most often comes to mind is adding new decorations like paintings and potted plants– terralon wall coverings are rarely ever considered
Wall coverings can achieve a substantial change within a space without the need to take up more square footage with décor. Terralon wall coverings are customizable and offer numerous advantages.
Here is an overview of the many benefits of Terralon wall coverings for your business, both in terms of their appearance and their function.
High Durability
Vinyl wall coverings are popular because they stand up well to damage, which can be especially common in business settings. Guests might bang chairs against a wall getting up and down from appointments, or employees may bump into the walls while transporting items or equipment.
Terralon wall coverings meet commercial durability standards, so your business will not need to worry about replacing the walls after just a year or two.
Environmental Consciousness
One of the features that Terralon coverings boast over competitors is their environmental friendliness. Terralon wall coverings are made from plastic bottles, which means that 31% of the polyester fibers that are used in its construction are fully recycled.
This is higher than any other wall covering with similar durability, making Terralon the best choice for businesses that are looking to go green and keep an eye on their environmental impact.
Resistance to Humidity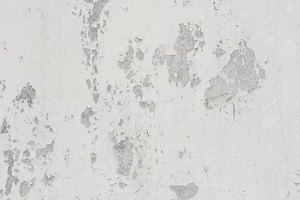 Terralon wall coverings have many advantages, but few are as notable as its resistance to moisture. This is the element that truly sets Terralon above the rest.
Many people assume that waterproof wall coverings are a smart choice, but in reality, they can cause problems; when moisture collects inside a building, it needs to escape or it will begin to cause mold and mildew problems.
With regular vinyl wall coverings, this moisture is trapped between the covering and the wall, since the vinyl is not porous enough for it to escape. Contrast this with Terralon wall coverings, which are breathable and permeable.
Water vapor can filter through Terralon, allowing your space to remain dry and free from mold or other bacteria that fester in moist areas. Terralon is so water-resistant that it can be used in locations where humidity is the purpose, such as water parks, saunas, and bathrooms.
VOC Free
Those aiming for environmental consciousness already have a lot to like from Terralon wall coverings with their high percentage of recycled materials. However, Terralon is also VOC-free. VOCs are volatile organic compounds—they are the pungent smells that permeate the air after installing new wallpapers or paint.
These chemicals can cause side effects in humans ranging from eye and nose irritation to disruption of the central nervous system (which is why paint manufacturers and the like recommend that you open windows while you are working).
Some VOCs are suspected carcinogens. Terralon wall coverings avoid this issue entirely by eliminating all VOCs, so you will not encounter these chemical compounds during or after installation.
Fully Customizable
A blank white wall is not typically what a business needs when it wants to impress its clients or revitalize its space for workers. Another advantage of Terralon is that it is digitally printable.
This means that it can be printed with any design or image that you can envision—whether it's your brand logo, a menu for your restaurant, or a pattern that will inspire your employees to keep their energy high.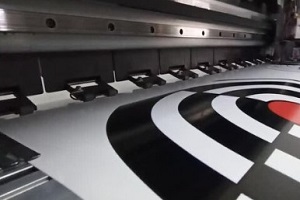 Custom printing for Terralon materials goes beyond the visual as well. While you can certainly choose any image or color for your Terralon wall coverings, you can also choose the texture. Some Terralon options are pockmarked for visual interest, while others maintain their breathability despite a glossy sheen that is bright and smooth.
The limits of the Terralon materials are only determined by your own creativity and needs, which means that any business can craft a Terralon wall covering that achieves their aesthetic and functional goals.
Get In Touch with Tree Towns for your Terralon Wall Covering Commercial Needs
If your business is looking for ways to rejuvenate its indoor spaces, Terralon can help. This material offers functional advantages in addition to visual interest, and it is fully customizable to suit your needs.
The experts at Tree Towns have successfully installed beautiful Terralon wall coverings in high-humidity areas such as water parks with great success. Contact Tree Towns to discuss how Terralon can fit into your business or to share your vision for a customized wall covering.