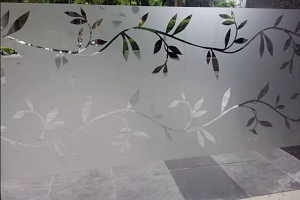 Suppose you have been evaluating how you can revitalize your interior space, either in your business or inside your own private home. In that case, you may have already considered projects such as painting the walls, adding new trim, or installing wall décor. However, have you spared any thoughts to the importance of windows in your overall aesthetic? Decorative film for windows is a low cost way to completely change the feel of your interior space. It can even serve as an alternative to more expensive interior design projects. Before deciding if decorative film is the right choice for you, take time to learn more about the many applications for which you can utilize this material.
What Is Decorative Film?
Decorative film is a thin, easy pliable,adhesive material that sticks to windows. Much like the Halloween decorations that children apply to windows, most decorative film clings to surfaces on its own without the use of strong glues that could damage your walls or windows. Decorative film is sold in rolls, similar to wallpaper and wrapping paper.
It can then be cut to fit the exact size of your windows, completely changing the window's surface and visual presentation without having to replace the window panes themselves. Furthermore, because film is easy to remove, you can change up your designs to suit different moods, holidays, or changes of season.
Provide Highlights Without The Need For New Windows
For buildings with numerous windows or a few large windows in distinct locations, leaving them bare can make the room feel dull and uninspired. Adding film can revive bare windows with unique and exciting design features. Examples include edging the corners of the window frame with visually intriguing patterns, or creating the illusion of etched or frosted glass.
You can even opt for "alternative" window design styles, such as a rice paper pattern, to add visual flavor without the expense of a full window replacement. If you would like some privacy, you can even use decorative film to darken your windows. Other decorative films can turn your windows into one-way mirrors. Many businesses use custom decorative film on their windows to display their company logo or slogan.
Offer Privacy Through Frosting And Texture
If you have a window in a less than ideal location, privacy may be a concern. For example, some home bathrooms have windows in the shower. If you would like to modify your window's transparency, there is no reason to pay for a window replacement or removal. Instead, cover the window with a decorative film that mimics frosted glass or uses opaque textures that outside visitors can no longer see in.
Serve As An Alternative To Expensive Stained Glass
Stained glass creates a beautiful focal point almost anywhere it is used, but it can be costly to commission customized stained glass. Thanks to decorative film, you can imitate the look of dazzling stained glass artwork in just a few minutes—and without the added worry and risk of damaging real stained glass.
The fact that decorative film is easy to remove and replace means that you can switch out your stained glass designs at your leisure. Remember, the versatility of decorative film makes it easy to remove and easy to replace. The holidays are a great time to switch out your stained glass designs for a more festive stained glass look. Likewise, green or floral stained glass patterns can be used to usher in the spring season.
Reduce Unwanted Light By Providing Shade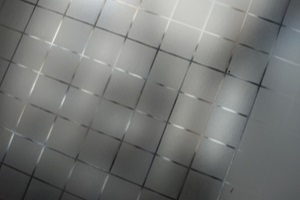 Natural sunlight can help your body's sleep cycles and wake cycles, as well as lower utility costs by reducing the need for indoor lights. However, not all light is desired, and your space may suffer from excess brightness and glare in the spaces where you work, play or rest. Decorative film can darken an entire window or provide a soft filter that reduces sunlight intensity and glare. Think of this use for film like curtains or blinds!
Trust The Experts To Help You Create Your Vision In Your Own Building
You do not need to be a window installation expert to apply decorative film to your own windows, whether they are residential windows or large-scale commercial windows. Decorative film is highly customizable, making it possible to pursue your exact vision.
The experts at Tree Towns stand behind the quality of our products and would be happy to help you find the decorative window film design of your dreams. Reach out to learn more about our process and start your order so that we can make your goals a reality.