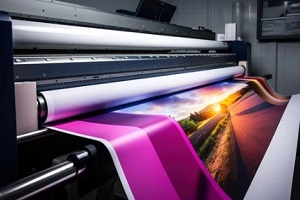 As technology continues to advance, more refined methods of generating images and graphics continue to develop. We have come a long way from typewriters and flax canvases, and digital printing has revolutionized not only the speed of image production in the modern age," but also its accessibility.
Anyone with a power outlet can own a digital printer that produces copies of images or text, but in the commercial realm, digital printing is not the only choice.
Here is an overview of what digital printing actually is, as well as other options that businesses should be aware of when crafting their graphics and how to tell which choice is the right one for their goals.
What Makes Digital Printing Digital?
Digital printing may seem self-explanatory—an image is transmitted to a piece of printing equipment, which renders the image onto a substrate. However, this method of sending files to a printer and using the printer's lasers or inkjets to render the image directly onto a substrate like a piece of paper is actually relatively new in the scope of commercial image production.
In the past, an image was first transferred from aluminum plates to a "blanket," typically made of rubber, which is then stamped onto the substrate. This is called offset printing, and it gets its name because the image is offset—or because the picture is not printed directly onto the end product but rather goes through multiple additional steps.
This method has been in use since the 1800s, and you may have seen offset printers in movies without realizing it. They most often look like sheets of paper being rolled out in between two large cylinders, which are imprinting the image onto the paper.
Inks and Media
When a printer prints onto plates before transferring the image onto its final substrate, it is called an offset printer. When it uses ink to print directly onto substrate, such as paper or wood, it is referred to as an inkjet printer (because it "jets" droplets of ink onto the page). If a printer uses lasers rather than liquid ink, it is called a laser printer. Laser and inkjet printers are both digital printers.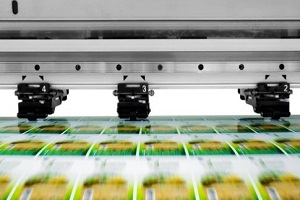 Many commercial locations, such as business offices, rely on laser printers, which are notorious for using toner in order to produce their images. Toner is made primarily of finely ground plastic powder, which is given a positive electric charge each time you print something.
Then, it adheres to the negatively charged drum roller inside the printer, which applies the powdered colors to the page to create an image.Because digital printing uses either ink or toner instead of plates, it offers some advantages that offset printing does not.
The Advantages of Digital Printing
One of the most significant advantages of digital printing, especially for businesses or complex individual projects, is that it is simple to set up. Unlike needing to create an entire plate in the case of an offset printer, a digital printer can render an image with no preparation. This saves on labor costs and dramatically reduces the time required to get that first print into your hands.
Additionally, digital printing typically allows any quantity in a print run; for businesses that want one single large banner, for instance, the ability to commit to just one print is invaluable and cost-effective. Compare this with offset printing, which often comes with an order minimum due to the work of setting up a plate.
Another advantage of digital printing is that both laser and inkjet printers are able to produce crisp, high-quality images. Because the toner or ink is applied directly to the substrate using a dither pattern, the coloring and detail can achieve comprehensive and crisp representation on a variety of substrates.
While offset printing, too, can create beautiful images, they are susceptible to issues stemming from fast processing through the pressure plates that apply the imaging.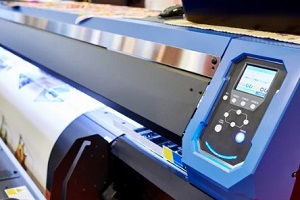 For instance, if a sheet of paper becomes slightly misaligned during offset printing, it can produce shadowing, offsetting, or "ghosting" on the image. Offset printing may also contribute to graininess in the final image.
The right type of printing will depend on a business' goals, the volume of images needed, and more, but digital printing makes for a compelling alternative to the long-standing offset tradition.
Get High-Quality Digital Prints from the Pros
If you need high-quality graphics, whether for a personal project or a business advertising campaign, be sure to invest in printing services that can produce high-fidelity images in rich color.
The experts at Tree Towns create customized graphics to suit the needs of any project, big or small. Contact Tree Towns to discuss your vision and learn about what type of printing process is ideal for your goals.