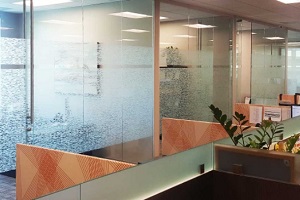 Your home or office building design comes with its own unique features and appeal, but there is always room for improvement. You don't even have to spend money on expensive solutions to revitalize the look of your space. Your windows and other glass or acrylic surfaces are one of the best places to start. Decorative film, when applied to windows and similar surfaces, can transform a room's overall character and appeal. The process of applying decorative film is easy, affordable, and customizable.
What Is Decorative Film And How Do You Use It?
Decorative film is a type of easy-to-install surface coating for windows, mirrors, and other glass or acrylic elements. It clings to surfaces without the need for powerful adhesives. That means that decorative film can be removed or replaced with new designs as often as you would like with minimal hassle.
Decorative film's thin but pliable material allows for quick and easy size customization; you can order a roll of decorative film, then trim it to the exact shape or size needed. If you desire custom patterns or prints, you can speak to an expert to achieve your vision. Consider a few of these clever decorative film uses the next time you redecorate your space.
Public-Facing Windows For Privacy
Privacy screens are one of the more common uses for decorative film. Apply textured or frosted-glass patterns for your public-facing windows so that no one on the outside can see inside. Patterns can even give the impression of texture, like pebbling or etching, to create privacy and improve your home's aesthetic appeal without a full window replacement.
Sun-Facing Windows for Light Management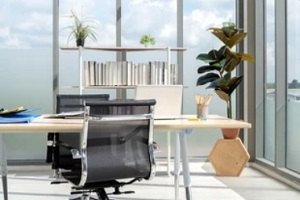 The sun is an integral part of how humans regulate their sleep cycles. Using sunlight instead of electrical bulbs can dramatically reduce your energy bills, but sunlight that is too bright can make it unpleasant to use certain areas of your home during the day.
Decorative window film can diffuse direct sunlight, functioning in a manner similar to blinds or curtains. A great way to use decorative film as a sunlight filter is to apply the film on only the top half of your windows. This allows sunlight to illuminate your room without piercing your vision.
Shower Doors For Aesthetics and Privacy
Glass shower doors are elegant, but may be too revealing for some homeowners' tastes. Use decorative film to give your glass shower doors a foggy or frosted texture that protects your privacy. You can even customize the decorative film to suit your bathroom's existing color scheme or design, and if you choose to later repaint or tile your bathroom, the decorative film is simple to change alongside these modifications.
Any Window You Want To Beautify
When it comes to changing the mood of a room, windows are often overlooked. If you have a window without the best view, or you just want to add some style, consider custom decorative coverings that give the appearance of stained glass or other distinctive designs. Etched glass? Rice paper? Decorative film can make these designs possible at an affordable cost.
Kitchen Cabinets to Obscure Contents
Your kitchen cabinets play an important role in your storage, but visitors need not see everything inside. Using decorative film over clear kitchen cabinet doors will obscure their contents, making your space feel sleek and modern without having to invest in matching sets of bowls and plates.
Sidelights For Enhanced Visual Detail Or Security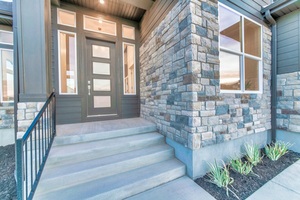 Sidelights are narrow strips of glass installed alongside certain types of doors. These add visual flair and can make your door appear larger. They can also make it a little too easy for people on the outside to see inside of your home.
Add custom decorative film to your sidelights to improve their appearance and obscure the views of passersby – all without needing to replace your sidelights. You may choose a pattern that complements your home exterior's overall aesthetic. The look of etched glass is known to pair well with brick, while rice paper or frosted glass looks are great for sidelights.
Trust The Experts To Help You Achieve The Perfect Custom Covering
Whether you already have a vision and need help executing it or you just want to learn more, be sure to talk to an expert. The professionals at Tree Towns stand behind the quality of our films and would be happy to help you achieve your goals. Reach out to learn more or to get started on your project.