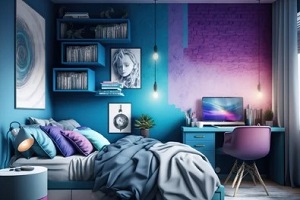 Decorating a space comes with numerous important choices, everything from color and pattern to texture and even the type of installation. Many people are torn between whether to use wall coverings or commit to paint, which they often feel more confident in tackling DIY.
While paint can be an affordable option, it's not as customizable as you might think, and wall coverings tend to come out ahead in almost all areas in comparison. Here's why you should choose wall coverings over paint for your projects, whether residential or commercial.
What Is a Wall Covering?
Before you can be sure you're making a smart choice, you will need to clarify that, when you envision wall coverings, you're thinking of the right thing. Wallpaper is the most common type of wall covering, but there are some differences. Wall coverings are typically thicker and more durable than standard wallpaper.
Additionally, wall coverings are not limited just to wallpaper-like installations, and anything from fabric to wooden slats can be considered a covering. However, the most frequent application is something akin to robust wallpaper.
Improved Durability
When it comes to high-traffic areas or those exposed to regular wear and tear, wall coverings come out ahead of paint. Paint can chip, scratch, rub and stain more easily than wall coverings, which are thick and often have a protective coating to prevent damage.
Scuffs on paint may be especially noticeable on glossy materials, which can make a room seem inconsistent and uncared for. As an added benefit, wall coverings not only stand up to harm better, but they also protect your walls more thoroughly. Where paint might chip away when hit with something sharp, leaving a dent in your wall, a wall covering can take the hit.
Greater Customization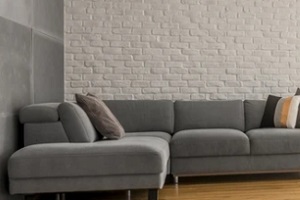 People tend to think that nothing beats paint in terms of customization because there are thousands of custom colors to choose from. However, wall coverings can also be made in these colors but with the added effects of patterns or even pictures.
Wall coverings can become whatever you envision and can be tailored to suit a space, whether that means contrasting colors or even matching the pattern of a highlight piece of furniture. This type of detail would require a professional painter in order to match such patterns.
More Patterns and Textures
Speaking of patterns, the reason that wall coverings are becoming more popular is because they can include high-detail styling without the need for a painter to actually paint in high detail. Designs like paisleys or even a covering reminiscent of fabric can easily be achieved from a custom printer.
And because wall coverings are thick and durable, they can even look like faux stone or wood, which is a much more affordable way to transform your space than completely installing these natural materials from scratch. Textures have the added benefit of reducing ambient noise so that you can enjoy a quiet, comfortable space.
Less Maintenance
As mentioned previously, paint will chip, scratch and wear over time. This leads to increased maintenance; hopefully, you saved your paint leftovers because you'll need them in order to do touch-ups over time.
Wall coverings stand up to damage, so you won't need to patch and repair them nearly as often. Their adhesives are strong without damaging your walls, so you won't have to worry about them peeling or drooping either.
Fewer VOCs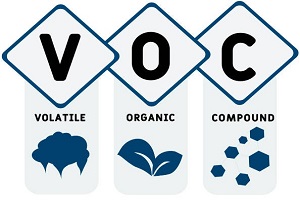 VOCs, or volatile organic compounds, are chemicals that are wrapped into the production processes of many man-made products, including paint. When you paint a room, the strong smell that accompanies the paint during and afterward comes from these VOCs, and they can be harmful over time.
If you have pets or small children, VOCs are an even greater concern. In contrast, wall coverings contain, on average, much lower levels of VOCs or even none at all, depending on the type of covering that you select.
The experts can help you identify the right product if you are concerned about chemical exposure in your home—especially in critical areas like pet rooms, children's nurseries and bedrooms.
Get the Right Wall Coverings from the Experts
Paint is a useful and simple way to change the look of a room, but it meets its match in wall coverings—which overcome the many limitations of paint to help you achieve the exact look that you envision for a space.
Be sure that any custom wall coverings you select are sourced from a reputable printer so that you get the highest quality possible. The experts at Tree Towns are happy to help you achieve the right aesthetic for your space using customized wall coverings. Reach out to discuss your vision or to get started on an order.