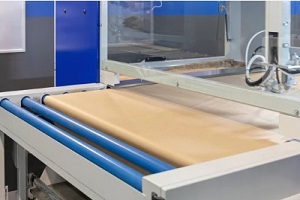 Digital prints are the visual media that convey your brand's identity through vibrant color, crisp designs, and appealing aesthetics. However, without proper protection, those prints will not stand the test of time.
A simple accident such as catching a sleeve on the edge of a print can be enough to rip or crease it, reducing its professionalism and possibly necessitating replacement.
Lamination can keep prints looking new for up to eight times as long as they otherwise would, and it is a straightforward process that can be completed at the same time that prints are ordered.
Here is the basic rundown of how lamination works, including why your business should laminate digital prints.
How Does Lamination Work?
Laminate is a plastic-derived coating that is applied to a graphic such as a digital print to create an outer layer. Cold laminators will use pressure to firmly place a film with an adhesive backing smoothly onto a print so that no wrinkles or bubbles appear in the final product.
Hot laminators work similarly, but they rely on heat to adhere the laminate film. This enables a wider selection of laminate film types, and it preserves the integrity of some types of printing. For instance, eco-solvent printer ink responds poorly to heat because it can cause the ink to bleed into the laminate, whereas photo and archival inks respond favorably to heat.
No matter which method is used to apply the lamination, the process will be done once the print has had a chance to outgas. This process allows the newly printed ink to release their resins as gas that escapes from the print.
If lamination occurs before this point, the gas has nowhere to go and can cause bubbling. Once an image has been properly laminated, it will be firmer and more protected. Laminate can come in glossy or matte styles to suit the visual aesthetic required.
Reasons to Laminate Digital Prints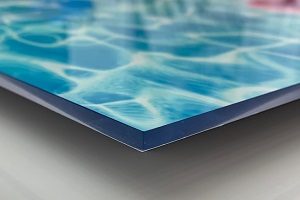 Lamination can make a digital print look crisp and rich in color, but the primary reasons to use laminate come down to the protection that it offers. Laminated prints last for years longer than their non-laminated counterparts.
Physical Protection
The most notable impact of lamination on a print is the additional protection against physical harm that laminate can provide. Because lamination is a plastic coating that extends slightly past the edge of the digital print, issues such as accidentally creasing or bending corners are reduced or even eliminated. Prints are safe from scratches, smudges from dirty fingers and even spills.
Laminate can stand up to friction as well, so prints that are stored in a stack will not wear down or lose the quality of their ink. If a laminated print becomes dirty, it can be gently wiped off without fear or harming the ink underneath.
UV Shielding
Many types of ink are susceptible to UV rays. This is why displays that have been housed outside for a significant amount of time are color bleached and difficult to read. Plastic-based laminate does not allow UV rays from the sun to penetrate the digital print, preserving the integrity of the image underneath.
This provides businesses with the opportunity to proudly display their digital graphics outdoors or in windows without needing to replace them just a few months later. Both matte and glossy laminate can achieve this goal, but businesses should consider how the type of finish will impact the readability when in the sunlight.
Waterproofing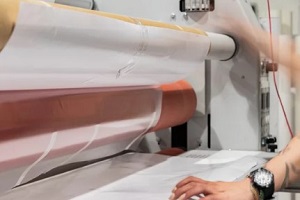 Laminate is created from plastic polymers, which means that it is inherently waterproof. Digital prints that have been laminated can be stored in damp areas without issue, and they can also be displayed outdoors, even in the rain. For businesses trying to advertise, this feature is invaluable.
However, resistance to moisture goes far beyond exterior displays. Recipe cards critical in humid, steamy kitchens, signage near pools, or stacks of off-season prints held in a damp basement storage unit, all need protection from moisture as well.
For prints that see regular use in the office, lamination ensures that nuisances such as stains from coffee mugs do not leave permanent rings on important documentation.
Get High-Quality Laminated Digital Prints That Will Stand the Test of Time
Digital prints keep a business running successfully, from sharing critical information during meetings to drawing customers from all walks of life. The investment placed in high-quality prints should be safeguarded with professional lamination to ensure that these displays last as long as possible.
The experts at Tree Towns are proud to offer robust lamination to ensure that your prints stay safe, no matter the conditions. Contact us to share your vision and learn how we can make it a reality.