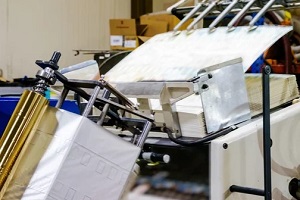 Creating professional-quality prints is an important part of many businesses' advertising and marketing practices. These high-fidelity visuals can play a role in how a business is perceived, not only because of what they say but due to the professionalism of their print quality.
Laminated prints improve the look of a print while simultaneously increasing its longevity and keeping it in good condition. Lamination can be done in a variety of styles to suit business needs, and many options are eco-friendly and recyclable as well.
Here is what any business should know about the advantages of laminated prints, including how lamination works and why a company should invest in these services for their next printing.
What Is Lamination?
Lamination is the process of covering a printed material with a protective shield or coating. Most often, lamination is done to paper prints like posters in order to ensure that they last longer. Most laminate is made of extremely thin plastic, which has been stretched to be transparent.
This plastic coating can be further refined to display the type of finish that is ideal for the project. Some images benefit from a glossy coating, while others look best in matte finish that is more closely comparable to the paper itself.
Other, less frequently used types of lamination can produce holographic effects or textures depending on a business' needs. Eco-friendly, recyclable laminate is typically comparable in cost to other types of plastic coverings, so many companies elect to go green in their marketing and advertising efforts.
Advantages of Laminated Prints
Choosing to laminate professional prints is an affordable investment, and it comes with multiple advantages that other types of printing and protection options do not. Some of the main benefits of laminated prints include:
Durability
One of the primary advantages of laminated prints is their durability. Even if a graphic is printed on thick, high-quality printer paper, it is still paper—which is prone to tearing, creasing and staining.
In the case of frequently used signage or handouts like posters, instructions and brochures that trade hands often, the consistent shuffling and flipping through often leads to curled or bent corners and gradually degrades the quality of print.
When laminated, these prints are able to stand up to this consistent use while remaining pristine. This reduces further printing costs, because visuals will need to be replaced less often. The plastic laminate shields from stains, whether due to spills or oily fingers, and keeps the edges straight.
Visual Enhancement
Some businesses are concerned about laminating their graphics because they believe that placing a barrier between the print and the viewer will reduce the overall clarity and quality of the visual. However, laminated prints are often visually enhanced when created with care.
The plastic can accentuate and even deepen printed colors to make them richer and more vibrant. Using glossy laminate creates additional brightness that can draw customers' attention from a distance.
Longevity
Laminated prints last longer than displays that are not laminated. The plastic covering enables them to be used outside, because it inhibits the absorption of UV rays from the sun that degrade colors and weaken paper products. It also shields them from moisture to prevent warping.
Laminated documents can even be cleaned, which keeps them usable in dusty areas or places where smudging is a common occurrence, such as classrooms. Fewer reprints means more money saved on paper and less environmental impact.
Professionalism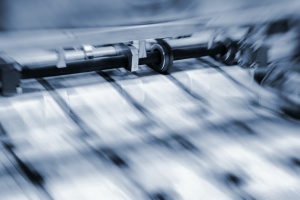 A company's visuals do more than simply communicate the information that is printed on them. How well those visuals are cared for and how they are printed goes a long way in demonstrating subconsciously how a business values its customers and processes.
If graphics and signs are in poor condition, what they say does not necessarily matter—clients will take away that the business does not care about quality or is cheap and unwilling to invest in providing its customers with a good experience.
Laminated graphics remain pristine and expertly curated to enhance the impression that a business is professional and trustworthy. These are just a few of the primary reasons that businesses worldwide choose to laminate their printed materials.
Laminate Your Prints with the Pros
Laminating prints of any size is a useful way to keep them in good condition, and it is an affordable measure that many businesses can benefit from. The experts at Tree Towns can collaborate with businesses and clients of any size to achieve their lamination and graphic printing needs.
Contact us to learn more about the wide variety of printing services that we offer or to explain your vision for your next project.