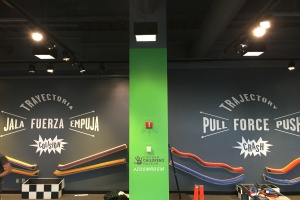 When it comes to spicing up the aesthetic appeal of your home, you have more options at your fingertips than simply some new artwork or furniture. You may take the blank canvas of your walls for granted, but you do not have to simply let them be; instead, consider how using custom wall coverings—especially in places that you may not have thought of—can help you realize your vision easily and often for a fraction of the cost of other alternatives.
In order to make the most of custom wall panel, they should be tailored directly to you and your desires, whether in terms of color and pattern or creating an entire mural painting for your wall. As you consider how custom wall coverings might be able to benefit your living space, do not forget some of these commonly overlooked options that most people do not think of.
As Accents Via Custom Wall Panel
Many people have an all or nothing approach to covering their walls; that is, if you are going to choose a wall covering, it needs to suit the entire room, right? Not so. Consider how a single panel or accent wall that contains your customized wall panel could become the focal point of the room without needing to change any of the other surfaces.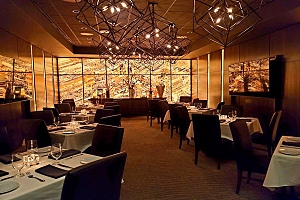 In fact, some areas of the home particularly benefit from a single customized wall that is accented with details like curtains (even if there is no window) to really draw the eye to that location and help to ground the space.
This means that you can opt for wall coverings that may have a dense or busy pattern that may be too overwhelming for an entire space but that are just right for a smaller, decorative piece.
Custom wall covering panels and accents can be used anywhere throughout the home, but some of the most popular places are on the wall in which a fireplace rests, next to a kitchen table, or behind a countertop where the backsplash is. Remember—there is no need to do all of your room or none of it; custom wall coverings are flexible.
In High Traffic Areas For Chalking
Your wall coverings are not meant to simply be ignored; one simple way to spruce up your interior is to embrace the unique features that custom coverings can offer and make them a focal point.
Some types of wallpaper, based on color and texture, can be used for things besides just covering a wall, so consider how something like a wallpaper that doubles as a chalkboard could highlight your space.
Why not make the small wall next to your fridge a custom covering that you can write on so that your grocery list never runs out of paper? What about covering the lower half of your children's room with a custom strip that they are free to draw on? The opportunities are endless.
In Bathrooms And On Ceilings For Tiles And Stone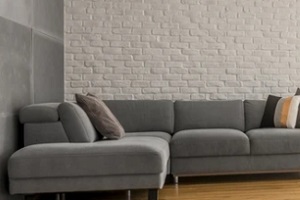 Few options are as flexible as custom wall coverings when it comes to texture, and this makes them highly effective for areas where a real material would be costly and difficult to install. Imagine, for example, the ability of a wall covering to mimic wood and give your interior a log cabin feel.
In bathrooms and kitchens, custom wall panel can serve as textured tile as a much more inexpensive alternative to a complete tile project. And you could even use custom coverings to install faux fabric-like material on places like your walls and ceilings (that's right, do not forget that ceilings can have their own wall coverings too!) in order to both create an artistic element within your space and to achieve the look you want.
Certain types of materials can inhibit sound and make your space more relaxing, while other types of wall coverings reflect light well and can brighten your space without the need for additional lighting.
Trust The Experts For Custom Wall Panel With High Quality
Whether you already have a completed vision for your space or would like to make some changes but are not sure where to start, the next best step is to be sure that you have selected a supplier that provides high-quality products.
At Tree Towns, we stand behind our work as a trustworthy authority for the best custom wall coverings that will last you for years to come. Reach out if you need help bringing your design into reality or if you have questions about your options and how best to achieve your goals for your interior spaces.