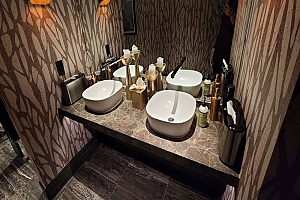 Choosing the type of design and material to use on your walls can be a big commitment, whether in a home (where you spend a large portion of your life) or a business (that needs to attract and retain customers).
Custom wall coverings are becoming more popular than ever due to their high resilience, durability and wide range of unique options that can give you the control you crave over your interior spaces. Before you rush out and make a custom wall covering purchase, however, keep the following ideas in mind so that you are sure to select the product and design that is right for you and your vision.
Settle on Your Design First and Hash Out Problems
One of the most amazing things about custom wall coverings is that you can put just about anything on them. Unlike paint, you are not limited to simple solid colors or a few basic patterns. If you would like to display anything from your business logo to a variety of poetry on your walls, custom wall coverings are a perfect opportunity to do so.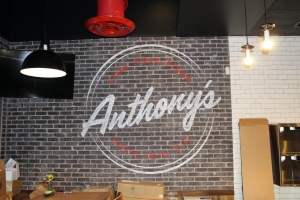 However, when choosing your design, be sure that you are not going to run into problems later. When a design is blown up to be printed on a wall covering, you must ensure that it can withstand being enlarged without losing visual quality.
Any design that you select should be at least 150 dpi (which means dots per inch) at its intended printing size. Any less and your design will begin to look fuzzy or pixelated. If you are not sure if your design will work as it is, ask the experts.
Determine the Texture or Physical Features That You Need
Another benefit of custom wall coverings is that they provide the option to mimic much more expensive, textured materials like wood and stone. This can save you money on installation while achieving the look you were aiming for, and it makes cleaning your walls easier too.
But do not forget about additional features such as a gloss finish or a matte finish. There is no "right" answer here; some spaces will look better glossy, and others will benefit from matte coverings. Since these are features that you cannot change once your wall coverings are created, it is important to make this decision now.
Consider the Usage of the Room
How you use the room that will have the wall coverings installed will also dictate some of their features. For example, moist spaces such as bathrooms and kitchens that have higher humidity due to running water or steam benefit most from high gloss wall coverings, which will cause the water in the air to form into drops and run off rather than being absorbed into the wall. Do not forget about additional features such as being fire retardant if you must comply with local regulations too.
Remember How Color Choices Impact the Perception of Space
While custom wall coverings give you the option to make your space look any way that you can envision, you should still be strategic about the designs, shapes and colors that you use. Colors are often associated with specific moods and impressions, and you can use this to your advantage to evoke the desired feelings in your visitors (or yourself!).
Light shades feel open and breathable, while dark shades can feel intimate and warm. If you use a darker color on the walls than on the ceiling (such as beige versus white), it will give the impression that your room is larger or your ceiling higher than it really is.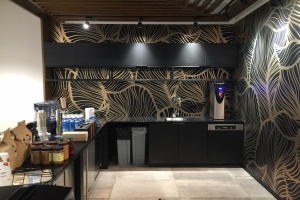 And the color of your wall coverings will also impact how your lighting is perceived; light can change both the apparent color of your wall and the aura of the light itself. White lighting versus orange lighting will have the capacity to change how your room looks and feels, as well as how bright it is. Do not forget that light bounces better off of gloss wall coverings than matte.
Trust The Pros To Provide High-Quality Custom Wall Covering
Whether you are just considering custom wall coverings instead of other options like painting or you are ready to commit to your wall covering purchase, be sure to fully think out the project before you begin. If you need help determining the right design or getting your wall covering set up properly before your purchase, trust the experts to help you. At Tree Towns, we stand behind high-quality wall coverings that will last. Reach out to discuss your vision and get your custom wall coverings printed just as you imagined.