Decorative window film is one of the most versatile and cost-effective ways to enhance your interior design. If you have been considering window film but aren't sure if it's the right choice for you, consider how much flexibility it offers. Decorative film may save you money while adding to the style of your home or office, all without the need to hire expensive installers.
What Is Decorative Film?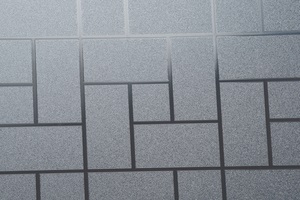 Decorative film is similar to a decal or sticker that one can add to glass, acrylic, and similar surfaces. Available in many forms, it can also mimic the look of more expensive glasswork. Stained, etched, and tinted glass boost your home or office's aesthetics but require the removal of existing windows. Window film, by contrast, sticks directly to the surfaces you already have without the need for glue. This means you can install it on your own and replace it as often as you like.
Varieties Offered For Decorative Film
There are a variety of window film types. Some, like tinted film, are designed to be more functional than decorative.Tinted films are available in several different shades and may be applied to offer privacy and block sunlight. For an area of the home or office with copious amounts of sunlight, a dark tint will shade the room. There are also decorative films that mimic etched glass with floral, striped, dotted, and other patterns—anything that suits your décor needs.
A popular option among business owners is custom window film that includes a company logo. Films can also simulate the appearance of stained glass for an added touch of vibrancy in your space. While many window film varieties offer aesthetic benefits, you may be surprised to learn that they come with added boons beyond what the eye can see.
Reason 1: Save Money And Energy
Decorative film offers a cheap alternative to replacing windows. With window film, you can achieve the look of an expensive space for less strain on your wallet. Films also save you money and energy during the hottest and coldest months. During the hot months, window film can repel heat, keeping your home cooler and lowering your electricity bill. During the cold months, it keeps warmth trapped inside, requiring you to run your heat less often.
Reason 2: Ensure Privacy
Beyond saving you money, adding a film over your windows can keep your home or office private. Windows provide a wonderful source of natural light but can also detract from privacy. Decorative films allow you to preserve the natural light but prevent neighbors or nearby businesses from peeking in. You might even consider using film on glass cabinets to keep the clutter in your cupboards away from prying eyes.
Reason 3: Protect From UV Rays
Ultraviolet (UV) rays are another harmful consequence of letting in too much light. These rays are not only harmful to human skin, they can also cause damage by fading furniture and other textile surfaces. Window film can protect both you and your furniture by repelling some or most UV rays. Not only does it add beauty to your windows, it also reduces fabric color fade so that your entire space looks better.
Reason 4: Apply And Remove Easily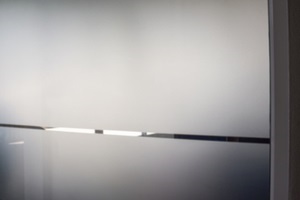 While there are other solutions to problems like privacy, UV rays, and high energy bills, few fixes are as simple to install as window film. Simply apply it to your window like a sticker. When it is time to remove it, peel it off. If you rent a space like an apartment or office, you may want to make it your own, but there are limits to what you can do to change the area. Decorative films offer a easily reversible opportunity for an aesthetic change.
Reason 5: Create A Professional-Looking Space
Window film adds style but can set a more professional tone. If you are a business owner, people want to see that you have put thought and effort into your space. If it looks generic, customers may assume that the work you do is not of high quality or effort.
Trust The Experts For The Highest Quality In Custom Decorative Film
Perhaps you want a design change for your space, or you're intrigued by some of the many other benefits that decorative window film can provide. No matter the reason, be sure to trust the professionals for the highest quality film. The experts at Tree Towns can help you get started on your vision or place your order. Reach out to learn more.