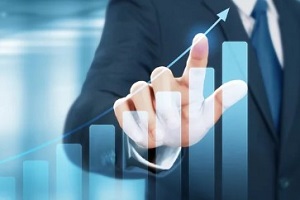 Businesses large and small can utilize events to grow their brand, increase customer loyalty and offer a more unified view of their mission and values. At such events, graphics are some of the most important elements; they create a coherent theme and have a lot to do with whether visitors get a professional impression from the company.
In order to make the best impression possible, businesses should be cognizant of where and how to use event graphics for the greatest effect. Here's what you need to know about strategically placing your event graphics so that customers and visitors get to where they need to go.
Why Use Custom Event Graphics?
When it comes to event graphics, the simplest solution is often to purchase stock pieces, like generic banners that say "Welcome" and similar words or phrases. However, while skipping out on graphics that are unique to your business can save you money, it can also make clients feel that the business is unwilling to put time, money or effort into its endeavors.
This is where custom event graphics come in. A custom graphic can feature your brand colors or even your logo. Tied together, all of the custom graphics that you create will give a sense of a coherent theme and make your event seem professional and well-organized. As an additional benefit, you get to determine what your graphics look like.
That means that if there is a certain phrase, image or other element that you want your customers to associate with you, custom signage gives you the opportunity to keep that element top of mind throughout the event.
Where to Use Event Graphics for Best Effect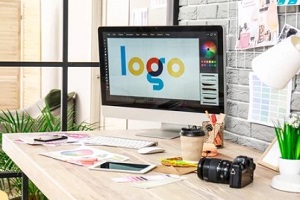 While custom event graphics are critical for successful gatherings, the décor can only go so far if you don't think about where to put it. Location is just as important as style and visuals because graphics are often used for more than just decoration.
Regardless of whether you are holding an event in a concert hall, conference center, restaurant, museum, hotel or even just your office, the graphics will do a lot of the heavy lifting. The type of event, too, will dictate where to use event graphics for the best effect. Consider:
Directional Graphics
One of the most important pieces of signage in any event is the directional graphic. These types of visuals are used to tell people where to go. Welcome signs placed out front, logos featuring arrows on the floor to direct the flow of traffic and more are all directional.
As you consider directional event graphics, think about where you want your visitors to end up and what you want them to see. Then, strategize about how to get them there.
At a base level, you should always be placing graphics at the basic locations at your event. Restrooms, concessions, coat racks and entrances/exits should be clearly labeled, —but you can still flex your brand image and vision in these areas. Identify locations that most customers will need to access using customized signage to ensure that they engage with your brand.
Instructional Graphics
Sometimes, your event may include interactive elements like sample tables or even food stations. However, if guests are not sure what to do (or whether they are allowed to engage), then they may not interact with those stations. Instructional graphics can be placed near these elements to show off your brand colors while also inviting participation. Think, for example, of custom name plates at a dining table.
Thematic Graphics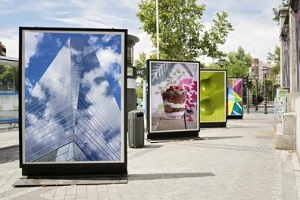 Remember that event graphics do not need to be limited to text. Can you use imagery, color or even 3D elements to bolster the theme and vision of your event? Thematic graphics help tie the event together and make it seem unified.
They are also effective at creating moods—like a smooth pattern in a lounge that encourages relaxation or a crisp, geometric assembly in a conference room that prompts dialogue and innovation. Colors are equally important because people's moods respond differently to different hues.
No matter where you choose to place your event graphics, be sure that you consider not only their style but also their function. Are they readable from a distance, whether or not they have text? Are they clear? Are they physically in the way or contributing to a crowded feeling?
Get High-Quality Graphics in Any Shape and Size from the Pros
If you are planning an event and need custom graphics to help you achieve your goals, make sure that you select a high-quality printer for the best results. The experts at Tree Towns can help you not only bring your vision to life but also size it appropriately and even select the right type of graphic for your needs. Reach out to learn more or to get started with your order in time for your event.