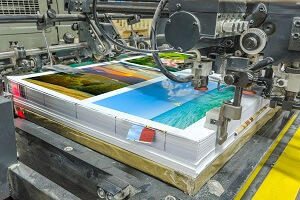 Businesses rely on visuals to sell their products and impress their brand upon people's minds to create loyalty. However, sometimes the situation requires more than just a couple posters or small items, and that's where large format printing comes in.
Businesses that have a need for extra large graphics that can be viewed from a distance still have many decisions in front of them, including what type of graphics suit their needs best.
Here are some of the most common types of large format printing to choose from.
What Constitutes "Large Format" Printing?
Before you can make a selection on the best kind of graphic for you, you'll need to understand what actually constitutes large format printing. Large format printing focuses on graphics that are too large for standard commercial printers.
These images can be as small as 18 inches across or as wide as 100 inches or more, and they must be printed on specialized equipment that can handle such sizes.
It's important to work with a reputable large format printer because images that are blown up to such sizes can bear more noticeable mistakes and quality issues. While some of the problems come down to the original file size and quality, a reputable printer will make sure that large format graphics come out as clean and appealing as possible.
If sizes like this are suitable for your business, consider the many different types of large format printing.
Flexible Printed Materials
In general, large format graphics can be broken down into two categories: those that are flexible and those that are rigid. In the realm of flexible graphics, think of options like: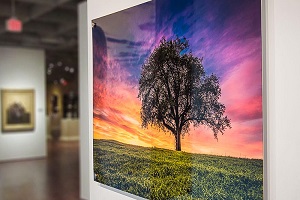 Vinyl – Vinyl is a common option for large banners and some types of flags. When stores post large signage like "NOW OPEN" , those are usually large format vinyl prints. They can be stretched or left to sag slightly, depending on your visual goals, and hanging them is simple. They're one of the most flexible and adaptable large format options.
Fabric – Like vinyl, fabric is another common option for banners and other large graphics. It produces a slightly different aesthetic (for example, it tends to be more matte and less shiny), and fabric lends itself to crisp colors.
Window film – Businesses can take advantage of the space they already have by utilizing their walls and even windows for visual displays. Window film is applied directly to windows and can achieve everything from advertising or logo display to privacy filters that block outside viewers from seeing in.
Vehicle wraps – Whether you have a boat, a car or something else, you can cover it with a flexible wrap to show off your logo, business contact information and more. This serves as walking advertising that travels around your area without the need to pay for ad distribution.
Rigid Large Format Printing
Large format graphics that aren't flexible are equally important. These include:
Wood – Printing on wood can give a space a classy and professional feel. It can be heavy, but experts know how to make sure that large wood graphics don't damage your walls.
Metal – While wood contributes a rustic feel, metal creates a more modern vibe. Images printed on metal do not necessarily need to be glossy, though they can be.
Acrylic – Acrylic lends itself to bringing out rich colors and high details in graphics. It can be coated with the image printed directly on the acrylic, or the image can instead be printed onto high-quality photo 00000 paper that is then sandwiched between the backing and a piece of clear acrylic for protection. This material is robust and stands up to wear.
Billboards – These are perhaps the most common thought when people imagine large advertising options. Billboards are achievable in a wide range of sizes, and making sure that the image will not fade after exposure to sun and the elements is critical for your brand and budget.
Choosing the Right Printing for Your Needs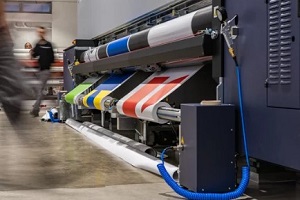 No matter which type of large format graphic you select, be sure to consider its application. How far away will it be from its viewers, and will it still be readable? Do you have an image of sufficient quality to be blown up to the desired size?
How long do you need the display to last versus your budget options? All of these questions will factor into how you design your graphic and which materials you choose.
Trust the Pros for High-Quality Printing and Installations
Large format printing can produce stunning results when left in the hands of a pro. The experts at Tree Towns help large graphics come to life thanks to high-quality materials and a team that can even help with safe and effective installation.
Reach out to ask any questions you have about your large graphic vision or to get started on your order.