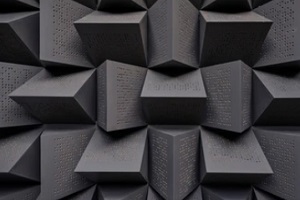 Art serves to brighten a space, improve it's overall aesthetic and maybe even get visitors and residents to ponder it's meaning and design. But did you know that art can serve an additional purpose? Acoustic art panels offer your space all of the standard benefits of artwork while reducing unwanted sound.
People who have heard about the advantages of acoustic art may still be doubtful, and wonder how a picture on a wall could reduce noise. The truth is that acoustic art panels do succeed at noise reduction but, to perform well, they should be customized to fit your space and placed in strategic locations.
What Are Acoustic Art Panels?
Acoustic art panels are sound-absorbing artwork. They usually look just like paintings on a canvas, but they are crafted with sound reduction in mind. The art is stretched over a special type of backing designed to absorb a room's ambient sound and noise. Rooms sound noisier when sound waves can easily bounce off the walls, jumping from surface to surface without interruption.
Acoustic art panels can reflect and redirect sound waves to surfaces that will no longer bounce, or the panels can absorb the sound waves. Rooms that use acoustic art are quieter and experience fewer echoes and background noises. This makes a room more conducive to conversation, allowing people to converse without having to speak up or shout.
Do Acoustic Art Panels Really Work?
Acoustic art panels might seem like a large investment for something like noise reduction. The reality is that acoustic art panels are successful at what they do, as long as the panel is customized to fit the space.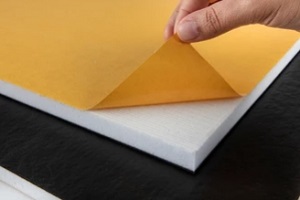 You will have better sound reduction results if you purchase a custom-made acoustic art panel over pre-constructed panels that may or may not be the correct design or fit for your room. Rooms with glossy walls and no carpeting will reflect more sound than those with textured walls and shag rugs. Account for those differences when choosing a custom acoustic art panel.
How To Get The Most Out Of Your Acoustic Art Panels
Acoustic art panels can reduce sound up to a noise coefficient of 0.9. The human ear detects that a sound has quieted when its noise coefficient changes by 0.2, which means that acoustic art panels can have a dramatic effect on a room's noise volume. To ensure that your acoustic art panel is doing its job, you should consider and calculate the many elements that influence an acoustic art panel's efficacy.
The first element that influences an acoustic panel's sound-absorbing efficacy is thickness. Acoustic art that is two inches deep will absorb more sound than panels that are only one inch deep. This is because sound waves travel deeper into the material before hitting a hard or flat, sound-reflective surface.
Next, consider coverage volume. A single acoustic art panel can have a meaningful impact on smaller rooms, but most rooms require several panels to see a true difference. Aim for around 20% panel coverage in a room; this is sufficient for sound absorption but still leaves plenty of open wall space.
Placement matters. Consider the common sources of a room's sounds, and place your acoustic art opposite those sounds. If you have speakers, their sound waves travel past listeners until they reach and bounce off a wall or other surface – so it's wise to place acoustic art panels opposite of your speakers' sound flow. In noisy, high-volume places like restaurants, consider the direction diners face when they sit, as well as whether other areas, like the kitchen, are contributing to unwanted noise.
Additional Advantages Of Customized Panels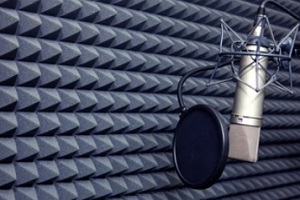 Art panels are a great way to improve your space's sound absorption, but that is not the only benefit they offer. If you are imagining the bland, unattractive textured walls of a recording studio when you think of acoustic panels, think again. Acoustic art panels are meant to be just that—art.
You can customize your panels with anything from your company logo to an original work of art. Consider art that uses your brand's signature colors, or use color theory to experiment with how different shades contribute to feelings of joy, safety or excitement. The possibilities are endless.
Trust The Pros For High-Quality, Effective Acoustic Art
Acoustic art can revitalize your space and make it more pleasant to use than ever before—as long as you are strategic in how you create and install your panels. The experts at Tree Towns stand behind the high quality of our products. We want your acoustic panels to serve you for years to come. Reach out to tell us more about your project or to get started on your order.