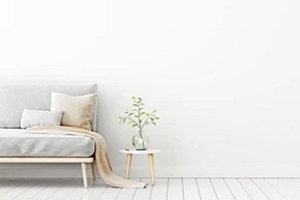 For owners and managers who operate hotels, drawing in and retaining customers is about more than just offering a bed and a room. Now more than ever, potential customers are counting on being offered an elevated and exceptional experience.
Elevated Your Hotel With Custom Wall Decor
Plain white walls will no longer cut it, which means that one of the simplest ways to level up your hotel rooms and even your main areas and lobbies is to utilize custom wall décor. While this may sound expensive, the reality is that custom coverings and decorations are often less costly than you may think, and they provide the opportunity to create a space exactly as you envision it.
Keep Your Branding Top Of Mind
One of the most beneficial aspects of custom wall décor—whether that is a single custom wall covering or redoing entire rooms—is the chance to enhance your branding. While you can incorporate your logo if you like, there is more to branding than simply plastering your company's logo across every available space.
Consider the colors that are synonymous with your brand. Do not be afraid to work these into custom wall décor, keeping the general tone and feel of your logo in mind as well. Companies with a sharp, modern logo could benefit from crisp, clear lines in their décor, while those with a more relaxed, circular or curved logo can reflect this mood in their wall décor as well.
Add Depth And Nuance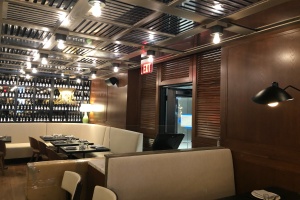 Custom wall décor is a great option not just for the variety of colors and shapes that it can provide, but also for its ability to contribute depth and nuance. If you utilize custom wall coverings that are made specifically for your building, you can perfectly balance colors, shapes and how they connect to make rooms appear deeper or more spacious than they really are. Remember how mirrors can contribute to this feeling, and do not be afraid to install large glass or acrylic mirrors to improve the perception of a space. Even the ceiling is not off limits!
Provide Texture Without The Cost
Another benefit of custom wall coverings is that you can opt for textured solutions for a fraction of the cost of their real counterparts. Faux stone is easy to install and can be custom-fit to suit your specific use, and it is also easier to care for and much cheaper to put in place than real stone.
Custom coverings can seem just like masonry, woodwork and even textured paint if that is the vibe that you are going for. Many custom options are made of durable vinyl materials, which make for easy cleaning and durability against stains and spills so that you replace or redo your walls less often than you would with standard wallpaper or paint.
Make Guests Feel Special And Cared For
Guests will always be on the lookout for evidence that you have their best interests in mind and have prepared a stay just for them. The general tone of your brand and business will determine where you can best use custom wall décor to elevate the guest experience; for modern, professional hotels, consider utilizing décor that is not only beautiful but also functional.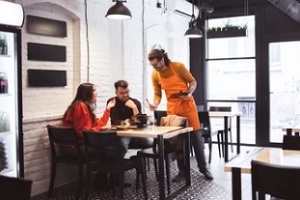 This may mean, for example, bright colors in areas where people are conducting business so that it is easy to read and see, or darker tones in the bedroom to keep outside light dim during sleep.
For more relaxed businesses with a friendly and casual tone, even something as creative as wording or maps incorporated into the wallpaper can work. Imagine using your custom wall décor to show off a map of the local area that highlights fun things to do and how to get there in a chic, creative and sketch art manner. A reliable custom wall covering company can help you to realize any vision for the canvas that is your hotel.
Get Your Custom Wall Décor From A Reputable Source
Whether you already have ideas for how to reinvigorate your hotel space with custom décor or you need some help getting the creativity going, be sure to trust the experts with your project so that you can rest assured it is done right the first time and will last for years to come.
At Tree Towns, we stand behind the quality of our custom wall coverings and are happy to help you set up a design that works and is of the highest quality. Reach out to let us know about your project and to share any ideas that you already have so that we can help you achieve your goals.