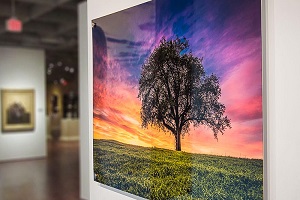 Art comes in many shapes and sizes. If you're envisioning how to spruce up your interior spaces, you might feel overwhelmed by the number of options. From mirrors and paintings, to textured walls and new paint jobs, any room can benefit from a variety of well-informed design choices.
However, one simple and effective art installation that you may not have considered for your interior space is acrylic wall art. In fact, if you have a photo or other image that is of particular importance to you, you can have it turned into a custom design for the acrylic wall art – allowing it to better suit your space. Here's what you need to know to get started.
Stage the Photo Appropriately
One of the most important stages in creating acrylic wall art from photos is to make sure that the photo is composed properly. This is not entirely in your control for pictures that are already taken—such as of important dates or events—but if you have the liberty to set up a photo specifically for the purposes of acrylic art, this gives you more power.
Everything from the lighting to the background and even the color balance are all within your control. For acrylic wall art like family photos or portraits of business executives, photo staging will ensure that the end result matches the area in which the art will be displayed and blends seamlessly.
Adjust the Photo Balance to Suit the End Use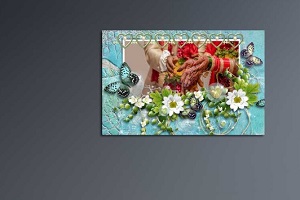 Whether or not you had the opportunity to stage the photo that will be used to make the acrylic wall art, you are free to adjust the photo balance as necessary. This could include brightening the image, increasing or decreasing the color saturation, adjusting the contrast or even adding effects like sepia tone or a hazy vignette border.
As you think about the adjustments be sure to keep in mind where you plan to display the acrylic art. Will the picture be in a bright room near a window? If so, you may not need to dial up the brightness as much as you think.
Choose the Best Type of Acrylic Sealing
Once you feel confident in the photo that you have selected, it is time to get to work on the acrylic elements. While it is possible to DIY your photo design by sealing it with acrylic, this can be exceptionally challenging; most hobbyists struggle with air bubbles in the photo and getting a smooth, clean finish. Of course, there is also the mess and expense of buying the materials to think about.
Instead, you could have the photo professionally transformed into an acrylic artwork. In this scenario, you will usually have two options: direct printing and facemounting. In a direct print, the company will take your photo and print it directly onto a smooth piece of acrylic, then seal it so that the ink is not exposed.
Alternatively, you can have the photo face-mounted. With this method, the photo is printed on a high-quality photo paper, which is then placed behind a sturdy sheet of acrylic. Since photo paper can retain more detail during printing, face-mounted acrylic wall art tends to be more nuanced, and colors pop and show more depth.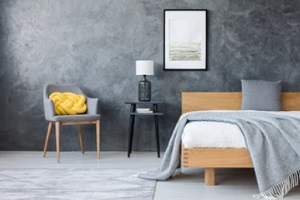 The right acrylic wall art for you will depend on how you plan to use it, the limits of your budget, the size of your photo and more. In general, direct printing is the cheaper option if you are looking for the greatest accessibility and product per dollar.
However, over the long term, facemounting tends to stand up better and will show a more detailed and colorful image. In exchange, it is more expensive on average.
No matter which type of acrylic wall art you choose, be sure to hang it carefully – considering the lighting in the room and the weight of the piece. You should always hang acrylic art on sturdy materials like wall studs so that it is secure. Acrylic art is resilient, but it can carry a lot of weight and damage things around it if it falls.
Trust the Experts to Help You Create a Fully Customized Piece of Acrylic Art
If you would like to transform one of your most cherished or important photos into acrylic wall art that adorns your space, you do not have to worry about trying to do acrylic coating on your own. Trust the experts to help you craft a custom piece that is perfectly suited for your residence or business.
The professionals at Tree Towns would be happy to walk you through your options so that you receive the most vibrant, detailed acrylic artwork possible. Reach out to get started on your order or to ask any questions.