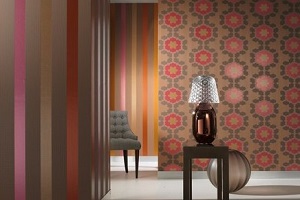 Wall coverings are a spice that provides a visual pop to any room. However, they don't really last forever—usually because they go out of style, or the space is long overdue for an interior design upgrade. In these instances, removing and replacing wall coverings is a smart and fairly simple way to completely revitalize an area.
That being said, you need to be careful to remove wall coverings correctly, or else you could damage the walls underneath. Here's what you need to know about how to remove and replace wall coverings the right way.
Should You Remove and Replace Wall Coverings Yourself?
One of the biggest questions you'll face when considering fully replacing your wall coverings is whether this is a DIY job or one best left to the experts. This question is a little tricky; redoing your walls could be as simple as a single day DIY project, or it could be a labor intensive (and time intensive!) task.
It all depends on what kind of wall covering you previously had, as well as other factors like how big your space is. If you're dealing with vaulted ceilings, for example, that might benefit from a pro who has equipment that can safely remove and install wall coverings all the way up top.
Do You Need to Remove the Old Material to Add the New?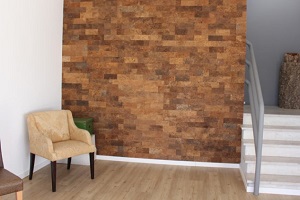 The vast majority of the time, the answer to this question is a resounding yes. If you try to add new wall coverings on top of the old material, you may find that you encounter bubbles and other unwanted adhesion problems.
Additionally, if the color of the new covering is much lighter than the previous type, you might even be able to see the old material through the new wallpaper. You will see better results if you remove the old wall coverings first.
Step 1: Preparing the Room
The first step when removing and replacing wall coverings is to prepare the room for the work that will be done. Remove everything from the room, then cover the floor with a drop cloth to protect the floor from dampness, dust and spills during the removal.
Use the circuit breaker to turn off the electricity in the room and cover any important electrical elements, like light switches and outlets, with painter's tape. This protects electrical outlets and prevents the wall covering removal process from interfering with the room's functionality.
Step 2: Identifying Your Wall Covering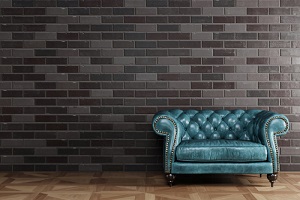 Next, you will need to identify which type of wall covering you already have. Take a putty knife and try to peel off a corner of the paper. If it comes off easily, you likely have strippable paper and the rest of the removal process will be a cinch.
Peelable wallpaper, on the other hand, will come off but leave undesirable traces of its original paper backing and adhesive. Traditional wallpaper will likely not come off at all with this method.
Step 3: Removing the Wall Covering
If you have strippable paper, simply peel it all off and you're done!
For peelable wallpaper and traditional wallpaper, the process is more intensive. You will need to mix a dedicated wallpaper stripper with hot water and use a spray bottle (or even a paint roller) to apply it to the walls. Once it has had time to soak in, you can scrape away the wallpaper backing.
Traditional wallpaper will pose more of a challenge here. It often requires additional scoring and soaking in order to get the backing to a point where it can be scraped. Be sure to work in small sections so that the stripper solution does not have time to fully dry.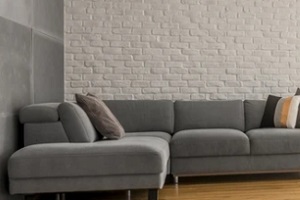 This is where the pros come in; if you are having a hard time stripping the paper yourself, they have specialized tools that can help them get into the backing and scrape it off.
Many people do not have the time or physical capability to do the arduous work of removing traditional wallpaper (or stubborn peelable coverings). And as an additional bonus, since the wall covering installers will already be there, they can put your new material up quickly!
Get High-Quality Custom Wall Coverings for Your Next Project
Replacing wall coverings does not need to be a difficult task. Be sure that you purchase your new covering from a reputable supplier that provides high-quality options. Tree Towns is proud to offer customizable wall coverings so that your decorations can perfectly suit the space in which you intend to use them.
Whether you have an existing design or pattern that you would like to turn into a wall covering or you need some help getting started, Tree Towns can assist. Reach out to learn more or to begin with your order placement.