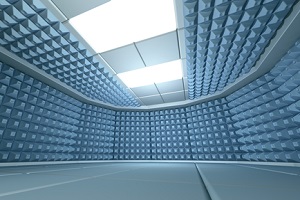 If your commercial or residential space has issues with noise control, echoing and volume, there are several options to help. Acoustic art is one of the best. Not only does acoustic art absorb sound and improve ambient noise levels, but it's also designed with beauty and visual appeal in mind.
Here is what you need to know when considering acoustic art for your business or home.
It Works As A System, Not As A Stand-Alone Panel
Acoustic art is a powerful tool to not only alter the aesthetic of your space but also cut down on unwanted or overly loud noise. However, acoustic art panels work best as a system. Installing a single acoustic art panel may have a minor effect on noise levels, but you will see better results when you install several pieces as part of a unified system. Consider how the individual acoustic art pieces should work together. Some acoustic art panels perform better when installed with a strategy in mind.
Get creative and customize your acoustic art panels. Acoustic art comes in a variety of shapes and sizes. Arranging several pieces of acoustic art, as part of a larger system, will not make your room look repetitive if you're mindful of their design and placement. Acoustic art can even look like wall paneling to blend in better!
It Should Be Strategically Placed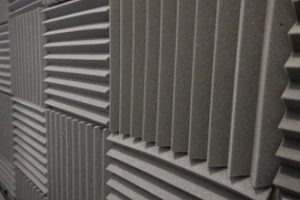 Just as you should use multiple pieces of acoustic artwork to see the best results, you should also carefully consider their placement. Your large, open wall might seem ideal for a picturesque, mural-size acoustic artwork, but it may not be the right location to absorb your space's sound. Acoustic art only absorbs the soundwaves that come in direct contact, so place them opposite the sound source.
If most people in your building sit in a certain direction, place the acoustic art so that it faces them. Consider how the sound is bouncing off of the walls and install panels accordingly. Even ceilings can benefit from acoustic art panels. Hang acoustic art from vaulted ceilings to prevent soundwaves from repeatedly bouncing off the ceiling and back into the room.
It Can Be Customized Visually
One of the best features of acoustic art is that doubles as both artwork and a sound absorption tool. You can choose what your panels look like. From abstract art to your business logo, your panels can be customized to suit your needs. A restaurant, for example, may choose to print its menu on an acoustic art panel in a beautiful font so that customers can enjoy the visuals in a less noisy room.
Provide the acoustic art manufacturer with a high-resolution file of your custom image. This ensures that it will come out looking crystal clear once printed. An expert can help you understand how the final product will look and whether you need to make any changes before printing.
It Can Be Customized For Better Effect
Acoustic art panels can be customized and adjusted for precise noise reduction. Acoustic panels are not one size fits all – in fact, they're best when adjusted for your room's particular sound reduction needs. The louder your room, the thicker you probably want your acoustic art panel to be. A thicker art panel will absorb more sound, but it will also have a higher weight — and cost — than a thinner panel.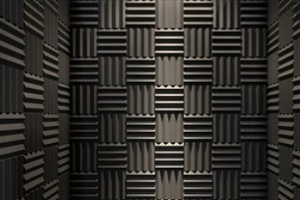 Thin panels are less bulky in appearance, but sound waves travel less distance before reaching the panel's back. That means a lower quality of noise reduction than thicker options. Thicker is not always better, so talk to an expert to get an idea of the exact specifications needed for your space.
Trust Us To Provide The Perfect, High-Quality Acoustic Art For Your Space
The process of creating and installing custom acoustic art for your space involves decisions about color, shape, size, thickness and more. You do not need to make this choice on your own. The experts at Tree Towns can help you understand how to get the most out of your acoustic panels based on the design of your space. Reach out to learn more about how to achieve your noise reduction goals or to get started on an order for your acoustic panels.