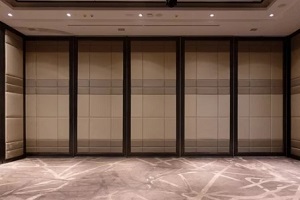 Some spaces contribute a feeling of serenity and quiet, while some just seem to echo and amplify noise— no matter what you do. The shape of the room, the amount of furniture in the room, and the room's purpose and general usage are all factors that influence a room's acoustics.
If you are struggling to control how sound moves throughout your office, and you find things a bit too loud or jarring, acoustic wall art can help you tackle the problem. However, to ensure that your panels actually work, you will need to place them carefully. Here's what you need to know about acoustic art before you make a purchase.
How Does Acoustic Wall Art Work?
Acoustic wall art is a type of interior installation that functions as both an aesthetic contribution to a space as well as a method of redirecting or managing sound waves. Most often, the acoustic art is backed with sound-absorbent materials, so that sound waves that make contact with it are less likely to bounce off and reverberate around the room. Acoustic wall art dampens noise in the room, and reduces unwanted auditory effects like echoing and amplified volume.
As a bonus, you can customize your acoustic wall art. You can order acoustic wall art not only in a variety of sizes, but with designs or images that suit your needs–whether that be your office logo, your brand colors, an image that is relevant to your industry, or anything else that enhances the room's aesthetic appeal and overall atmosphere.
Deciding on Placement for Your Acoustic Wall Art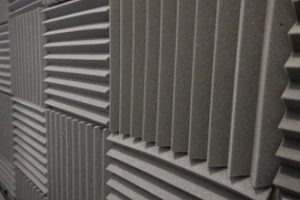 Where to place acoustic wall art in your office is the most important aspect of installing this noise reduction system. Strategic placement of acoustic art panels enable them to do their best work. In order to choose the right acoustic art panel, or panels, for your space, you will need to analyze and assess your available space.
Note the sources of the most common sounds in your room (voices, the hum of an air conditioner, music from a stereo system) and determine where in the room, specifically, the sounds are coming from. Some sound sources may be limited to a corner of the room; others may be located closer to the floor or closer to a person's ear-level when standing.
Acoustic Wall Art Should Be:
Symmetrical According to Room Features
Where you can place panels will be determined, at least in part, by the other aspects of the room. Naturally, you cannot (or at least should not) install panels over windows and doors, or on the edges of corners. This means that you will need to consider how you can make your wall art panels symmetrical given the features of the room.
If you are making a pattern (like art/space/art/space), it is all right to skip a small area or disrupt the pattern briefly if you encounter an unworkable feature like a window. Plan these elements into the pattern to achieve as much consistent coverage as possible.
At the Level of the Noise
It may be tempting to put your acoustic wall art higher up into the room so that it does not become scuffed, stained or damaged. However, these panels are at their most effective when they are placed at the level of the noise.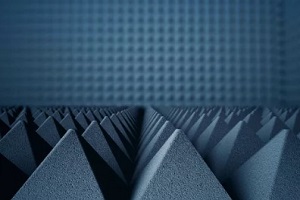 In most offices, this is going to be right around at eye level, where people are speaking. This ensures that sound waves moving out from people's mouths align with the panels rather than having the opportunity to bounce around and amplify first.
If you are concerned about your panels becoming damaged (such as if you work in a place with high potential contact, like a gym), it is possible to order panels that are built for high damage resistance.
These panels specifically cater to needs like this and can withstand the test of time even in harsher conditions. For most offices, standard panels are usually fine, since the worst that might happen is someone brushing up against them from time to time.
On Both of a Set of Parallel Walls
One of the most important tips for acoustic wall art is to never leave one of a pair of parallel walls empty. Sound waves bounce back and forth from parallel walls, creating a sort of figurative (and literal) echo chamber. If you put panels on one wall, put them on both so that sound is prevented from bouncing entirely.
This does not mean that you need to fully cover every possible wall in your office. However, it does mean that you should consider not only where the sound is coming from and what spaces are the loudest, but also how you can help your acoustic art work together for a better end result.
Trust the Experts to Ensure Your Acoustic Wall Art Is as Effective as Possible
If you are considering how to place acoustic wall art, the best way to start is by securing art that is high-quality and the right size. The experts at Tree Towns can help you create the perfect wall art set so that you can make this investment last for as long as possible. Reach out to learn more or to get started with a customized order.