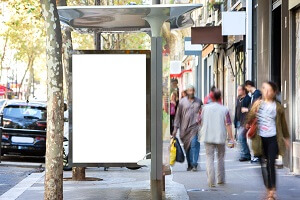 Conducting an event is a big step for any business. It's a busy time full of decisions about everything from catering to event flow and guest lists. In fact, there are so many details to think about that one of the easiest elements to forget is signage.
Custom event graphics can help you capture your audience's attention and bolster your business without incurring undue costs. You might think that your business speaks for itself or that event graphics are not worth the time and expense.
However, studies have shown that people remember more (about 65%) of what they see, compared to only 10% to 20% of what they hear. Here are some of the top reasons why you should use custom event graphics and how they can help you accomplish your goals.
What Constitutes a Custom Event Graphic
Custom event graphics are a broad, umbrella term for the printed visuals that accompany an event. Most people think of banners in this category—and banners can certainly be helpful event graphics—but a strong event presence will include other elements too. A-frame signage, custom name plates, murals, directions and more all fall under the scope of custom event graphics.
Knowing that there are so many types, it is wise to combine a variety of potential graphics to fully flesh out your event. Graphics are customizable so you can build a visual that includes your brand colors, logo or other important information about your business.
Why Use Custom Event Graphics?
Custom event graphics are just as important to your gathering as more notorious elements, like delicious food, ample parking and on-time events. No matter whether you're hosting a Christmas party for your staff or a networking conference with visitors from competing firms, custom event graphics will help you to stand out and reach your goals. They do this by helping you to:
Build Brand Awareness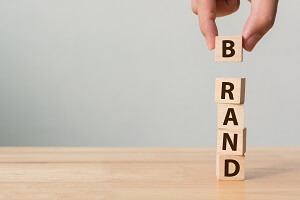 One of the most important accomplishments thanks to custom event graphics is the ability to boost your brand awareness. Because you can fully customize the printed material, you can feature your logo, brand colors or other relevant features.
That being said, you don't necessarily need to print your logo on everything to make a statement. Do you have a particular unique font that your brand uses? Can you deconstruct the colors of your logo to create a theme?
Doing so helps your visuals blend seamlessly with the event without coming on too strong. At the same time, by using elements of your business' advertising and identity, you are keeping your company top of mind throughout the event and creating positive associations.
Improve Event Outcomes
Signage is useful for decoration, but smart event graphics will accomplish more than this. People need to know where to find critical spaces like restrooms, check-in areas, entrances and exits.
Your signage can pull double duty by serving as both décor and guidance to help people navigate and engage with your event. This encourages visitors to participate and improves how well your event proceeds.
Influence Energy and Mood
Do not forget that decoration plays a big role in how people feel on a subconscious level. Ideas of color psychology can impact your event, with the colors you use subtly refining how people feel and perceive your gathering. For example, red is often associated with attractiveness, but it is also shown to correlate with attention and alertness.
Similarly, bright colors like yellow encourage a happy and active mood, while blue is more relaxed and casual. Try to blend your brand colors with strategic uses of other shades to get your audience primed emotionally and mentally for the tasks you hope to accomplish.
Demonstrate Your Values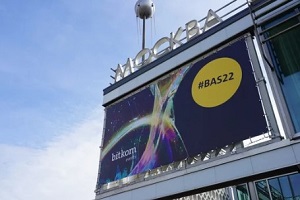 Spending the time to craft high-quality event graphics speaks to your ethos as a business. It shows that you are willing to put time and effort into creating a pleasing engagement, which in turn reflects positively on you.
You are poised as an attentive company that is willing to invest in good outcomes and high quality. Simply putting effort into your custom event graphics plays a role in how your reputation forms among your peers.
Trust the Pros to Help You Achieve Your Ideal Event Aesthetic
Whether this is your first event or your 50th, the best time to start thinking about custom event graphics is now. They can dramatically change how your event is perceived and result in more favorable outcomes.
The experts at Tree Towns would be happy to help you achieve your vision for your event graphics and produce high-quality signage that you can continue to use for years to come. Reach out today to learn more or to get started on an order.