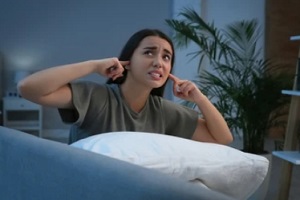 If you live in a house with thin walls or use space in a commercial building that has not been built with sound in mind, you may find the area to be a lot louder than you would hope. Sometimes, due to the work you do or the types of activities done in a building, noise issues become a problem.
It can be exhausting to constantly spend time in a loud area, but there's good news—multiple acoustic solutions are available to help you cut down on noise. Picking between the two will come down to your specific use case and how much noise needs to be eliminated for optimal comfort.
What Is Acoustic Foam?
One option for reducing the noise in a room is using acoustic foam. You may have seen this in recording studios or even as the background for internet personalities as they record videos. Acoustic foam is an open pore foam panel that is soft and shaped into a repeating pattern of triangles or cones that stick up.
The reason foam is shaped like this is so that as sound waves travel through the room, they are caught among the pores and textures of the foam and cannot continue to bounce. This eliminates a lot of noise in a space and is a relatively affordable option.
What Is an Acoustic Art Panel?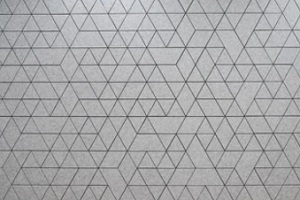 Acoustic foam is not the only choice when it comes to noise reduction in your home or business. You could also utilize acoustic art panels. These shapes are affixed to a wall like a decorative board, and they can even be customized to show artwork or designs that match your space. Inside the art is a dense, absorbent core that can capture sound frequencies so that they do not reflect off the walls.
Of course, acoustic art panels are visually appealing and can create a pleasing aesthetic in your space. However, they tend to be more expensive than foam, and you will often see them in lieu of foam in more expensive recording studios.
Are Panels or Foam Soundproof?
Neither acoustic art panels nor acoustic foam are "soundproof." True soundproofing comes with a room or building's construction. However, this does not mean that any attempt to reduce the noise coming out of a space is moot; with the right strategy, acoustic panels and/or foam can provide a substantial improvement in the quality of a space and how much noise or echo it experiences.
Should I Use Foam or Art Panels to Reduce Noise?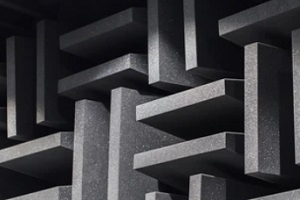 The question of whether to use art panels or foam can be a challenging one, and it is unique to each individual case based on room layout, the type of noise and more. In general, the most important thing to know is that acoustic foam is excellent at reducing high-frequency noise, but it is a lot less effective at mid-tones and bass sounds.
In contrast, acoustic art panels are highly effective at reducing all types of sounds. However, in exchange, they are more expensive and can be larger than what fits smoothly into your space. Thus, deciding between the two can be a challenge.
Acoustic foam is great for:
Single-use rooms, like recording studios
Small spaces where panels are too bulky
Areas that are shaped oddly, since foam can be cut to any size or shape
Areas where high frequency sounds are the most problematic
In contrast, art panels are best used for:
Home theaters or larger rooms
Public spaces like restaurants
Places where aesthetics matter, since you can use customized art
Areas where all types of sound need to be reduced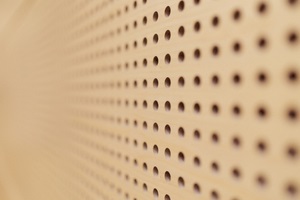 Indeed, one of the primary appeals of acoustic art panels is that they are customizable. While foam will always be the standard dark gray or black, art panels can be adjusted in size, depth and visual design. If you are a business, consider how you could utilize your brand colors or logo on acoustic art panels.
For homeowners, a customized art panel could include a painting that is personal to you or even be designed to match the texture of your wallpaper. The options are only limited by your own imagination.
Trust the Experts to Help You Craft the Most Comfortable Space
If you are still undecided on using acoustic foam versus acoustic art panels, you can always ask the experts. The professionals at Tree Towns are proud to provide the highest quality in customizable acoustic assistance, like art panels. Reach out to learn more or to get started on an order using a standard design or one that is customized to your needs.