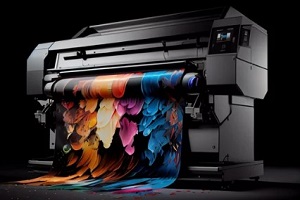 Businesses have many avenues through which they may reach out to potential and existing customers. Social media posts, targeted marketing campaigns, and more are all effective ways to boost brand recognition and improve customers' perception and understanding of a business and what it offers.
However, even as the digital age exerts its influence more than ever, physical signage remains a vital part of a company's visual identity. Wide format printing services help businesses advertise to customers and produce the graphics they need internally to function smoothly and efficiently, often in ways digital media cannot.
Here are some of the primary business sectors that rely on wide format printing services.
What Constitutes a Wide Format Print?
Most commercial printers can handle large sheets, but at the top end of the range, these pages will not exceed 15 to 18 inches. In-office printers are insufficient for displays, large graphics, and other needs. Businesses must work with a commercial printer to produce something bigger using a wide format printer.
This specialized type of commercial printer is capable of printing images larger than 18 inches. At the higher end, a wide format print can extend up to 100 inches in size. Wide format printing is a subtype of large format printing specifically focused on achieving larger-than-average sizes.
Because these graphics can be so substantial, some business sectors find them particularly useful. While any commercial entity can benefit from advertising and brand signage created with a wide format printer, some of the industries that use these prints the most include:
Travel and Entertainment Services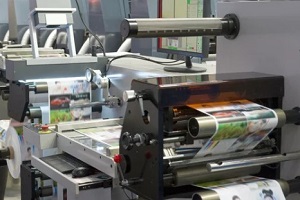 Companies focused on travel and entertainment are vying to capture bystanders' attention and wide format graphics are a powerful way to do so. Think of the swath of signage that is displayed around Broadway advertising the shows or the window signs in airports, drawing customers' attention to special offers and discounts. Wide format prints can tell visitors where to buy tickets or how to navigate a large, crowded space from a distance due to their size.
Government Organizations
Much of the communication done by the government comes through either virtual means or physical mail, but the government is in charge of many other services that rely on wide format graphics. Parks, for instance, may have large maps or educational material printed on sizable graphics to help visitors find their way through the space and see relevant sights.
They may instruct people on where to dispose of trash or warn them of dangers such as poison ivy. Because these displays are outdoors, careful preparation and consideration of the substrate on which the image is printed are critical.
Construction and Engineering
Architects and construction crews rely on wide format prints to display oversized schematics, CAD drawings, and blueprints to help them complete a project the right way. If printed at a smaller size, the many minute details of these jobs would get lost in the complexity of the designs.
The Food Industry
One of the most common uses for wide format prints is for restaurants and grocery stores. Everything from sale signs and advertising to the large menu on display above the counter is achieved through wide format printing. Menus displayed in a drive-thru are typically made of a different print substrate and may even use special ink to stand up to UV rays and weather conditions.
Retail and Warehousing
Many retail sources use exceptionally large spaces as advertising opportunities. Think of expansive window decals sharing a store's current events or mission. Other locations (IKEA is a notable example) may use floor decals to help customers navigate the space and direct their attention to products that research has shown are most popular in the sales funnel.
Educational Institutions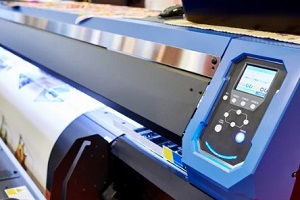 From preschool to graduate programs, educational facilities use wide format printing services to create classroom materials, informative displays, and more. Bulletin boards are some of the most common, but a college theater club might rely on wide format prints to create the backdrop for a play, or preschools may print the alphabet on a 100" roll to display above the chalkboard.
Get High-Quality Graphics from the Experts
Businesses of any size, from any sector, can benefit from wide format printing services to suit their unique needs. Regardless of what project you have in mind, be sure that the print you select is done on a high-quality substrate with long-lasting ink that is right for that specific application.
The professionals at Tree Towns customize each project to the needs of the business, so you can feel confident that your wide format print will stand the test of time. Contact us to share the details of your vision so we can create the ideal wide format print graphic for your needs.