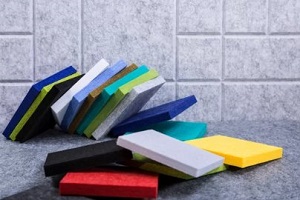 Managing a successful restaurant requires constant adaptive thinking and innovation. However, most restaurant owners key in on the obvious metrics like food cost and staffing, and they fail to consider other options for making their guests happy—like sound absorbing acoustic art panels.
While these may seem like just an aesthetic investment, acoustic art panels are essential for restaurants and elevating the guest experience. Here's what you need to know about their uses and advantages.
What Are Acoustic Art Panels?
Acoustic art panels are a type of artwork or installation that serves multiple purposes: to enliven a space visually and also to manage how sound is passed around within that space.
Acoustic art panels can absorb or diffuse noise (depending on the type you purchase) to alter the guest experience within your restaurant, all while contributing a unique and customizable visual element. Using acoustic art panels is simpler than you may think, and they are a powerful tool for restaurants specifically.
Why Use Acoustic Art in Restaurants?
Restaurants can benefit from acoustic art because it improves the guest experience while elevating branding and creating a sense of identity. Here's how.
1. Keeps Guest Conversations Quiet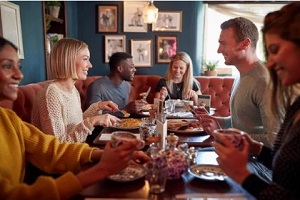 Have you ever been at a restaurant where you had to almost shout just to have a conversation with the people at your table? This is not an ideal experience, and most guests find this unpleasant at best and, at worst, a reason not to return at all.
However, acoustic panels work by preventing sound waves from bouncing off of walls and echoing. This is especially important in spaces with smooth, flat walls that are perfectly parallel to each other or those with high, open ceiling space. All of these areas can take guest conversations and keep them reverberating long after they have been uttered. Over time, you will experience a cluttered, noisy effect.
By using acoustic art panels to reduce the noise, guests can speak at a normal volume and be easily understood by the people at their table. As an added bonus, servers can take more accurate orders, and other tables are less likely to be able to listen in on conversations.
2. Reduces Incidental Noise
Of course, the noise from guests speaking is not the only audio element that can disrupt a pleasant dining experience. With dining comes the clatter of plates, the scraping of utensils and a whole host of sounds from the kitchen and bar. This incidental noise has the same effect as conversational sound, muddling the air and making things seem loud.
Acoustic art panels absorb these sudden, harsh sounds like plates clattering so that they do not disrupt the guests' dining experience or conversations. Panels placed across from the kitchen can play a big role in keeping this busy area quiet.
3. Adds Custom Aesthetic Benefits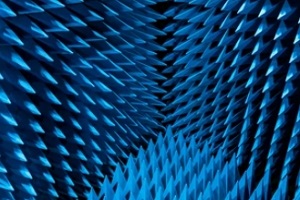 Of course, acoustic art panels are just that—art. They can add aesthetic value to your space in addition to their functional properties. As an added benefit, they are customizable. Think about adding your logo, brand colors or even portraits of the food you serve to immerse guests in the experience. You could also print your menu on them.
4. Creates a More Relaxing and Welcoming Atmosphere
One of the primary challenges that restaurants face is making their space feel approachable and relaxing. Often, this challenge arises due to the infrastructure needed to keep the building functional; all of the ductwork and piping on the ceiling is not only an eyesore, it's also a prime location for sound reverberation.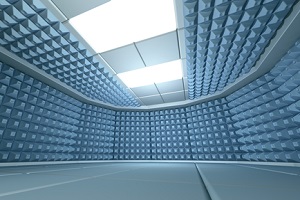 The good news is that acoustic art panels are not limited only to the walls. Suspended installations can cut down on noise while also dropping the height of the ceiling, making the space seem more enclosed and warm.
Guests are more likely to feel welcome and at ease if they are sitting in a quiet space, not an open, loud one. And as an added benefit, these suspended panels can obscure some of the less than appealing elements of your ceiling without needing to fully install a new overhead area.
Trust the Expert Acoustic Art Panel Providers to Help You Secure High-Quality Panels
Whether you are hearing about acoustic art panels for the first time or are ready to get started on an installation, be sure that you secure high-quality panels that will stand the test of time. The experts at Tree Towns would be happy to help you create the perfect custom panels with the highest-quality materials. Reach out to learn more or to get started with your custom order.