If you would like to revitalize your space, you need not feel limited by stock wallpaper or the various paint colors you can find at your local home improvement store. If you would truly like for your space to feel like you and represent your vision and aesthetic, consider how a custom wall covering can help.
Process For Designing A Custom Wall Covering
You need not have experience designing custom coverings in order to succeed; trust the experts to help you along the way, and you can rest assured that your final product will be of high quality.
Evaluate The Needs Of Your Space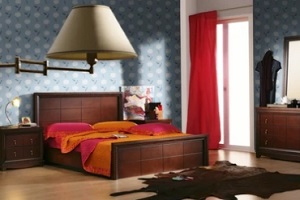 The first step in designing a custom wall covering is to carefully evaluate how you envision your space looking once the process is over. You cannot change your custom design after it is printed unless you create another one, so preparation is key. Consider everything from the type of lighting you have—which can change how a color feels—to the shape of the room and which areas you would like to accent.
Remember that while dark colors can add feelings of warmth and security, they can also make a room feel smaller. Similarly, bright colors give the impression of freshness and open space, but they can be too stimulating in certain circumstances.
Whether you are a business looking to inject your brand colors and logo into your physical space or a homeowner breathing new life into a less than trendy room, think carefully about the type of design that best achieves your vision. If you feel lost, the experts can offer suggestions to get you started.
Work With The Experts To Consider Patterns, Colors And Textures
Once you have the beginnings of an idea for your custom design, now is the time to get into the nitty gritty details. If you want green, which shade? Do you want a pattern or a solid color? Custom wall coverings can be as diverse and interesting as you make them, which means that you even have the option to add features like texture, gloss or metallic accents if you like.
Custom coverings can mimic other materials like wood or stone, or they can faithfully reproduce even complex images. Once you have settled on a basic style, dial in on the more minute details. An expert can tell you whether what you are envisioning is possible—and it probably is.
Receive Samples And Make Adjustments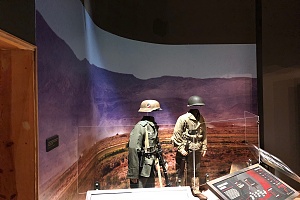 To be doubly sure that your design will work as intended and contribute to the look that you want, it is wise to ensure that you receive physical samples of the product before committing to an entire order. Consider hanging the sample in the area where the finished item belongs, then leave it alone for a little while.
Your initial reaction as you walk past later is an important clue for whether the design succeeds in its role. From here, you can make adjustments to minor details such as color shades or textures before committing to the final product.
Finalize The Design Of You Custom Wall Covering
Once any adjustments are made, you and the expert designer can finalize your product with one last review. This includes ensuring that your space has been measured so that you order the right amount of wall covering as well as potentially choosing any protective or glossy coatings that you would like.
After this is done, your order will be placed, and it is just a matter of waiting for it to arrive. During this time, you may benefit from scheduling an appointment with an installer if you do not feel comfortable doing this yourself.
Install And Share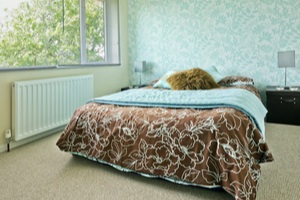 Installation of your custom wall covering should be simple due to the high-quality materials. However, it is still best to leave this process to the pros so that you get the best result possible thanks to expert tools that you may not have access to. Once your custom covering is installed, it is ready to be shared with guests and improved with other decorations such as furniture, lighting and art.
Trust A Custom Wall Covering Company To Create A High-Quality Product
Whether you already have a design in mind for your custom wall coverings or you simply know that you would like a change and do not know where to begin, trust the professionals to help you achieve the look you are aiming for.
The experts at Tree Towns stand behind the quality of our custom coverings and would be happy to help you explore your options. Reach out to get started or to learn more about all that we offer in the realm of custom wall coverings.