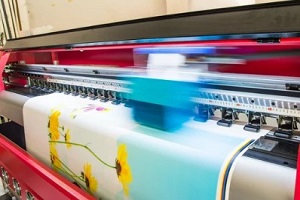 Companies rely on high-quality printed material to communicate their brand messages, draw potential consumers' attention, generate leads and more.
However, both the quality and size of a printed message can have a big impact on the success of those attempts; if your banner is too small to read, for example, fewer people will read it—and those who do might think that you don't have the success or desire to afford an appropriately sized graphic. This can reflect negatively on your business.
The good news is that as more developments and innovations have emerged in the world of printing, creating very large graphics has become simpler and more affordable than ever before. Still, your business will need to choose between large format printing and grand format printing. Understanding the difference is key to making an informed decision that's right for both your goals and your budget.
What Does Large Format Printing Mean?
Large format printing, as its name suggests, is intended to print large graphics that cannot fit into a standard-sized commercial printer. Large format prints typically go up to around 70 inches long or wide, and they may be printed on a wide variety of potential substrates (that is, the backing material).
Large format printing is affordable and, depending on the graphic you select, durable. Some graphics are suitable for display outdoors, while others may not stand up to weather; this will come down to the substrate you choose. Additionally, some types of large format printing can render high levels of detail, and others excel at rich depth of color.
What Is Grand Format Printing?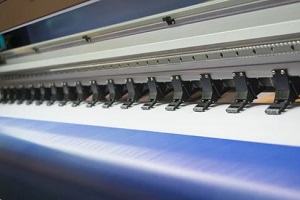 For companies whose printing needs are exceptionally large, grand format printing can help. The difference between large and grand format printing simply comes down to the size: grand format graphics are as big as they come, ranging up to 100 inches or more.
Most grand format printers will be able to accommodate a wide variety of substrates, but be prepared for these graphics to cost slightly more than their large format counterparts. After all, more material, ink and manpower are required to manage these extremely sizable prints.
Which Type of Printing Is Right for Your Needs?
To determine whether you'll need large format printing or a grand format graphic, your business will first need to consider what function the graphic will serve. Is it for an event like a trade show where you'll need to stand out from the crowd of competitors? Consider a size that is visible no matter where consumers are standing.
Are you trying to advertise across town? Consider where the piece will be displayed to get an idea of the size you'll need as well as the substrate. Because the difference in these printing types is size, your end goal will dictate which service is appropriate.
Remember: the substrate on which your design is printed is critical, regardless of the type of printing you select. PVC, for example, is one of the most common options that both large and grand format printing can handle. It's weather resistant and can be used outdoors, making it a great choice for exterior banners or fence signs.
Alternatively, removable vinyl is an effective option for indoors that can also be handled by large and grand format printers. This material can be applied easily and then seamlessly removed without damaging your interior walls. Grand format printing is often utilized with acrylic, which can maintain a high level of detail and achieve rich, saturated colors.
Unlike standard printers that you may use in your business' office, wide format printers (which encompass both large and grand varieties) can use either solvent or aqueous ink. Each has its own advantages, but solvent ink is typically more durable.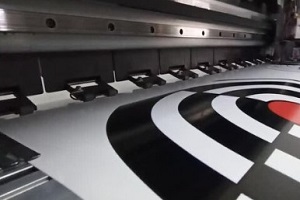 Additionally, wide format printing can infuse ink directly into the substrate using dye sublimation, and it can print in inks that are resistant to UV light (and so effective at being displayed outside without losing their color and readability).
All of these factors make large format printing and grand format graphics an impressive tool for your business that you can't achieve using other types of commercial printing processes.
Secure Large Print Graphics from a High-Quality Printer
If you need graphics that are bigger than a standard commercial printer can provide, do not worry—specialized large and grand format printing can help you achieve your goals in a variety of designs, sizes and substrates.
The experts at Tree Towns can help you identify which type of printing will be right for you and pick the substrate that suits your needs while fitting within your budget. Reach out to learn more about our printing and installation services or to discuss a concept that you'd like to bring to fruition.