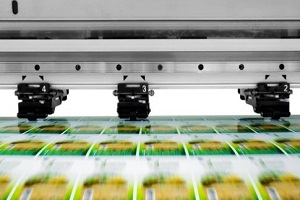 When you need to print something professionally, whether it's flyers to hand out at an event or a large sign to hang outdoors near your business, you'll need to think about a lot of factors. What determines the quality of these prints includes everything from the material you use to the size and even the colors.
However, one thing you might not think to check is the image's resolution. If you try to print a large image at the wrong resolution, you could end up with something that, at best, costs more than it should and, at worst, doesn't look anything like you expected. Here's what you should know about resolution for large format printing so that you can make a smart choice.
What Does Resolution Mean?
The word "resolution" is a printing term that refers to an image's dpi, or dots per inch. When an image is printed, the color isn't applied as a streak like a smear of paint.
Instead, it's put into individual dots which sit so close to each other that they look indistinguishable from a unified streak of color. Resolution works the same on computers too, signaling how many pixels something takes up or the spacing in between used pixels.
Of course, it's tempting to imagine that the higher the resolution (that is, the more individual dots and the closer they are together), the higher the quality of the image. However, the more you cluster those dots together, the busier your image might become.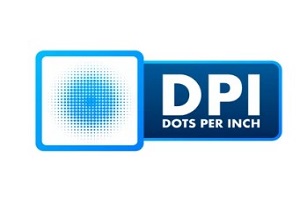 This can lead to some images looking artificial or even grainy. Thus, it's smart to save your image in as high a resolution as you can but only print it at the resolution that's best for your graphic.
If you opt for a resolution that's too low, your image's dots per inch will appear far apart. This can interfere with how viewers perceive color blending and can make the image look fuzzy. That's how you get low-quality graphics.
The Right Resolution for Large Format Printing
So, now that you understand what resolution does, how do you figure out the right resolution for large format printing projects? The answer to this question will depend on what you're printing and just how big.
In general, the average flyer and other items printed on a standard commercial printer will be printed at about 300 dpi. However, this can be too congested for exceptionally large graphics, impacting the visual fidelity and costing you extra money in ink.
Instead, large format printing (sometimes called wide format printing) typically recommends prints be no more than about 100 dpi. This gives each dot more room to breathe, and since it will be viewed from farther away (rather than a few inches in front of the face), this spacing helps the colors blend correctly when viewed.
That being said, you should save your images in a resolution higher than what you intend to print. This way, if the image needs to be resized later, it will not become blurry or lose quality.
Saving your images as .TIFF or .PDF files is the best way to preserve their integrity while keeping them in a format the printers can use. Saving your images as something like a .JPEG will impact how much information is saved and can lead to quality loss.
Figuring Out Ideal Resolution
Of course, there is some flexibility in the resolution that's right for your print job. How far away from viewers is the image going to be displayed? How will people view the picture? Will it be outside in the light or in a dark area?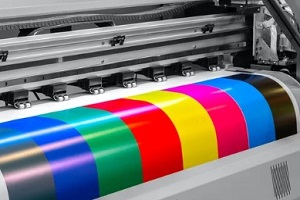 All of these considerations can impact how much detail you need to preserve in your large format printing, and an expert can help you understand the difference between too much detail and too little.
Remember: there can certainly be such a thing as "too much," and there's no reason to spend extra money on ink to print more dots if they won't be useful or if they'll make your event graphic lower quality.
Get Your Large Format Graphics from a High-Quality Printer
Whether this is your first time printing a large format graphic or you're printing something new and want to make sure that your resolution and file format are correct, don't hesitate to ask the professionals.
The experts at Tree Towns can help you correctly set up your large format printing file to achieve the best output for your goals. Reach out to learn more about large format printing, to get help on your next project or to get started on your next graphic.